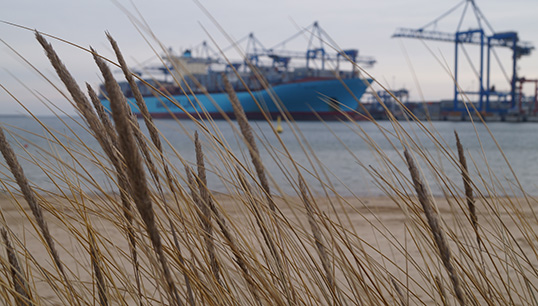 A Danish union is pressing on with legal action against Maersk for denying crew shore leave during the coronavirus pandemic.
The Danish Maritime Authority (DMA) has now written to Maersk with an injunction that by law the company must allow seafarers ashore in their leisure time. The Metal Maritime union says the document confirms the claim that the company broke the law by not allowing shore leave during the pandemic restrictions, even when restrictions had been lifted.
Maersk has since restarted shore leave for seafarers, but Metal Maritime will use the notice as part of its legal action against Maersk.
Metal Maritime head Ole Philipsen said: 'The conclusion of the Danish Maritime Authority is quite clear, and it will form part of the case we have brought against Maersk for breach of the collective bargaining agreements (CBAs).'
Metal Maritime raised a complaint with the DMA on 14 February after several members had protested that Maersk had stopped them exercising their legal right to go ashore in many ports, mostly in Europe, where Covid restrictions had been lifted. As Maersk was still pursuing this practice after the case was brought, Metal Maritime went to the special Labour Court system for breach of CBA.
Maersk said three days later that it had lifted its instruction.
Metal Maritime said it will continue its case in the labour court system, because the U-turn does not change the fact that a breach of agreement had taken place.
---
Tags