Nautilus news
Environmental transition must go hand in hand with social justice and social progress
6 June 2023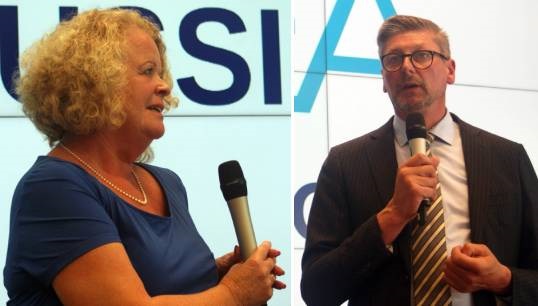 Nautilus International executive officer Sascha Meijer welcomed a new maritime skills strategy produced by the pan-European SkillSea project. 'Our industry is in transition towards decarbonisation and the parameters for new technologies and automation are constantly evolving,' she said.
'The only thing that is certain is that training and retraining seafarers for the right skills for the maritime jobs of the future is at the heart of the transition. The good work in the Skillsea project will greatly help that process.'
Ms Meijer said the International Transport Workers' Federation (ITF), International Chamber of Shipping (ICS) and the UN Global Compact (UNGC) were already working together in the Just Transition Taskforce, which Nautilus is also a part of. 'Together, we want environmental transition to go hand in hand with social justice and social progress. We want the jobs of the future to be decent jobs, safe jobs, attractive jobs, and inclusive jobs.'
Such a transition comes with the need to reskill hundreds of thousands of seafarers between now and 2050, added Ms Meijer. 'This is a huge and challenging assignment for our industry, but not an optional one. It is therefore vital and urgent that we start to update STCW to meet the skills of the future.'
Adapted curriculums were needed across the board in education at maritime college level as well as in continuous retraining and in-work reskilling to help maritime professionals adapt to the changing industry.
'SkillSea has come up with tools for this massive challenge,' Ms Meijer said.
'The jobs of the future also need to be workable, with decent hours or work and rest. The seafaring jobs of the future need to be attractive, highly skilled jobs that seafarers are proud to carry out.'
Upskilling seafarers would reduce attrition and help retain talent, but the industry also needed to modernise and be attractive to diverse groups, Ms Meijer said.
'We need to modernise our labour relations and our work-life balance to make seafaring jobs more attractive for both women and men, improve social skills and communication between ship and shore. Not least of all we need to work on mental health, on seafarers' wellbeing and to ban bullying and harassment.'
---
Tags