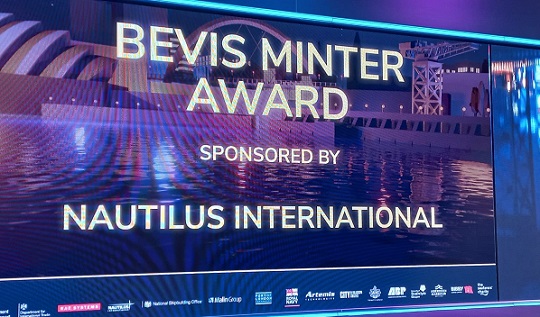 Fleetwood cadet Terence Jones has been awarded the prestigious Nautilus Bevis Minter Award at the third Maritime UK Awards in Glasgow.
The Nautilus Bevis Minter Award recognises outstanding achievement by Merchant Navy cadets in overcoming difficulties during their study.
Launched in 1996, it honours past chair of the Nautilus International Council Bevis Minter, who was a passionate advocate of action to safeguard the supply of British seafaring skills.
The award has now been given national prominence with the Maritime UK platform.
The Maritime UK Awards were held at the Glasgow Science Centre on Thursday 10 March. Nautilus International director of communications, campaigns and digital Helen Kelly sits on the Maritime UK Awards judging panel.
Terence Jones was unable to receive the award due to being at sea. Nautilus will present the award to him during its UK Branch meeting later this year.
Mr Jones is sponsored by Clyde Marine Training.
---
Tags