Welfare
Further decline in seafarer happiness as mariners denied crew change rights and basic provisions – even water
8 August 2023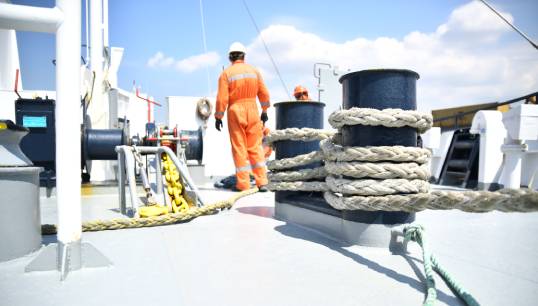 Some troubling concerns for seafarer welfare have emerged in The Mission to Seafarers' latest Seafarers Happiness Index (SHI), including continued restrictions on shore leave and even a shortage of basic provisions such as drinking water, despite this being explicitly mandated by the Maritime Labour Convention (MLC).
As the Union reported during Covid-19, pandemic restrictions caused significant challenges for seafarers, including delays in crew changes, extended time on board, unfavourable contracts, and declining wages. These issues led to a noticeable deterioration in seafarers' working conditions.
The latest SHI report has confirmed however, that despite the world emerging from the pandemic, restoring maritime conditions to pre-Covid levels has proven difficult. Extended crew changes have become the new norm, causing prolonged onboard stays.
Crews are facing additional difficulties such as contract alterations; problematic remuneration; non-payment of wages; rising taxes; increased living costs; and inflation. It seems that while employers reacted swiftly to pandemic pressure, a return to pre-pandemic standards has been slow.
A major concern is multiple reports by seafarers of a shortage of drinking water, as well as nutrition and hydration issues onboard. 'There were troubling messages concerning ships running out of stores, and also staggering reports about having little or no access to potable water, or even being charged a monthly fee for drinking water', the report states.
Seafarers feel stuck in a cycle of diminishing conditions Seafarers Happiness Index Q2 2023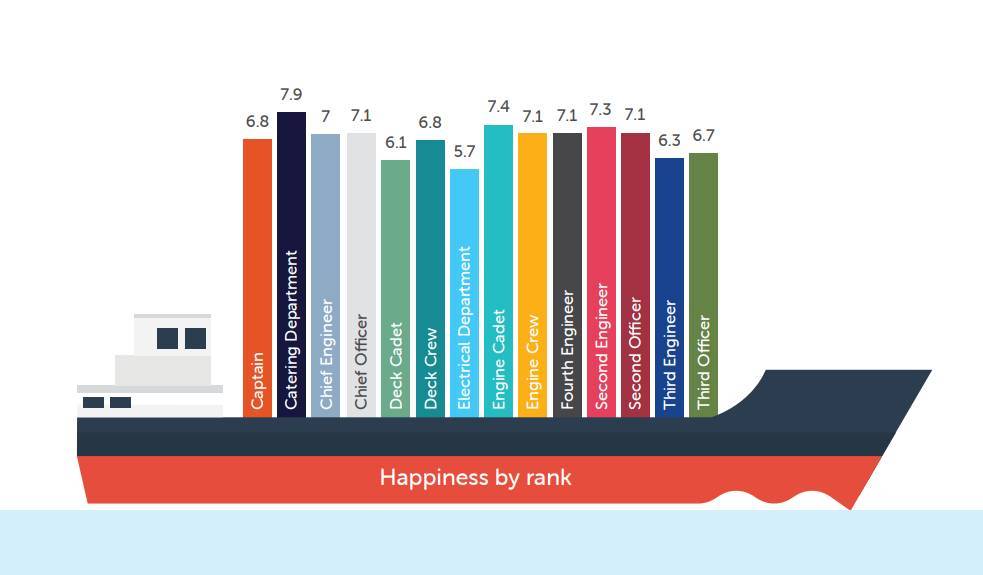 Other key issues raised by respondents included unmanageable workloads, limited internet access, and inadequate gym facilities.
In Q2 2023 (April to June), happiness levels declined across all question areas, with the most significant drops observed in general crew happiness, shore leave, and workload, showing an approximate 8% decrease.
The survey, conducted in association with NorthStandard and Idwal, and supported by Inmarsat, measures the wellbeing of seafarers worldwide through ten key questions about their work and life. The latest report shows a second consecutive fall in seafarer happiness in 2023.
---
Tags