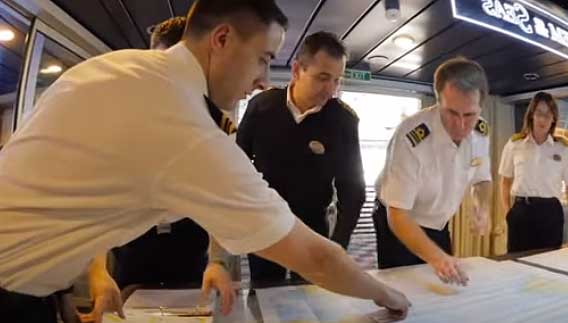 Seafarers and their families are being asked to upload videos of themselves in a message to governments on the impact of the ongoing crew change crisis.
The social media campaign launched by the International Maritime Employers' Council (IMEC) and International Transport Workers' Federation (ITF) has been designed to give seafarers and their families a chance to have their voices heard by governments.
While ITF-affiliate trade unions – including those also affiliated to the Nautilus Federation continue with their ongoing lobbying of national governments to resolve crew change restrictions, the campaign aims to produce a series of short videos highlighting the humanitarian crises brought about by the current lack of crew change.
The campaign calls for seafarers to submit videos of themselves discussing:
How they are feeling? What is the impact of not seeing their family?
How long they have been on board and where they are now?
What message would they like to send to Governments?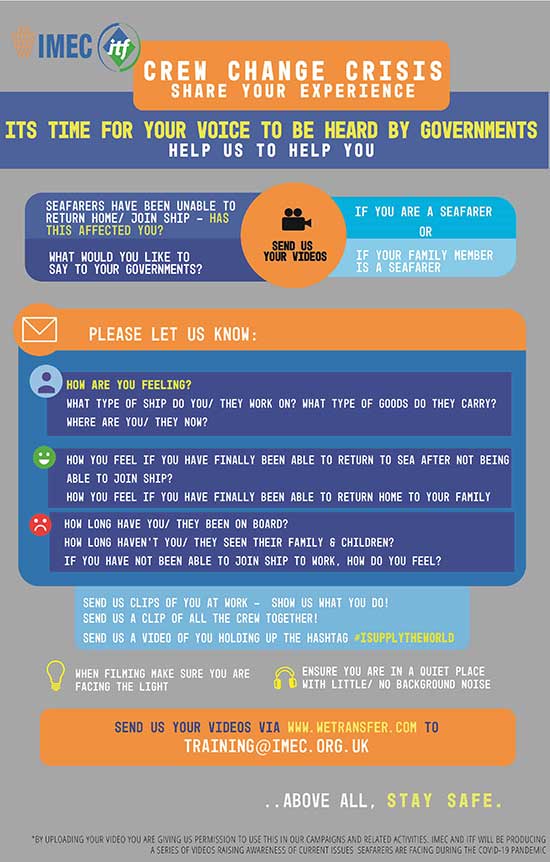 Families at home who are waiting for their seafarer relatives to return should also submit videos for inclusion, in addition to seafarers at home who are waiting to return to their vessels.
The ITF will be closely involved in the editing phase of these videos and will ensure that, should a seafarer's identity be visible, they will have the opportunity to review the videos before they are published. Videos should be sent to training@imec.org.uk via WeTransfer.
Coordinator of the Nautilus Federation, Danny McGowan, said: 'Unions are working extremely hard to resolve this issue for members who are stuck at sea or ashore waiting for crew change.
Some governments have done well to remove travel restrictions for seafarers, but many others need an additional push – we hope that these personal messages from our members will give prominence to these additional pressures they face during the Covid-19 pandemic.'
---
Tags