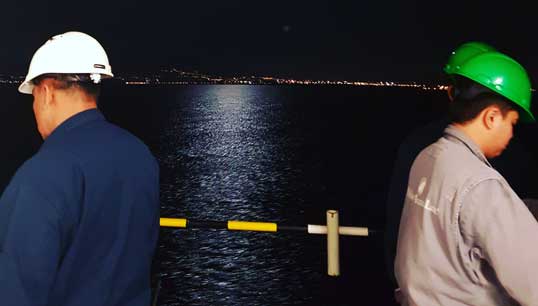 The International Chamber of Shipping (ICS) is collecting information on the ability of ships to conduct crew changes during the Covid-19 pandemic.
The data will be used to verify which countries are enabling crew changes in line with the International Maritime Organization's (IMO) recently launched protocols for ensuring safe ship crew changes (Circular Letter No.4204/Add.14 of 5 May 2020).
Shipping companies or Masters are requested to complete the form for every successful or unsuccessful crew change, completing a separate survey for every attempted crew change.
The online Crew Change Report Form asks for information on date, name of port or terminal and country, and whether the crew change was successful.
Respondents are asked, if possible, please provide further information about the crew change, such as nationalities of crew involved, numbers of crew involved, or if there were any visa issues.
On May 15 an influential group of seafarers' representatives and owners called time on extensions to crew contracts and urged countries to step up crew changes and repatriation.
The Joint Negotiating Group (JNG) said that the suspension of crew changes was no longer feasible. Further contract extensions would be detrimental to seafarer mental health and wellbeing and would put their safety and the safety of ships and the environment at risk.
Governments will have 30 days until June 15 to implement safe crew change protocols set out by the International Maritime Organization (IMO).
---
Tags