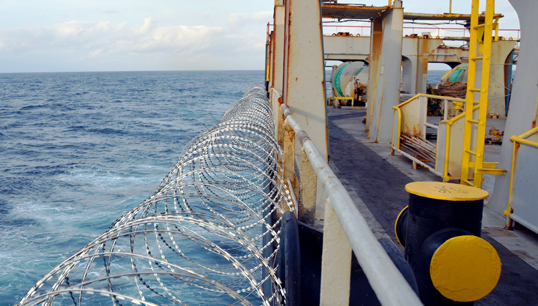 The International Maritime Bureau (IMB) is calling for action following an increase in pirate attacks in the Gulf of Guinea.
The IMB recorded 65 cases of piracy and armed robbery against merchant ships worldwide in the first half of 2023. A significant number of these incidents occurred in the Gulf of Guinea, including all 14 reported cases in which seafarers were kidnapped.
Piracy has increased again following a lull in 2022, during which the IMB delisted Nigeria as a piracy hotspot.
The Gulf of Guinea is designated as a high risk area by the Warlike Operations Area Committee (WOAC), which consists of the UK Chamber of Shipping, Nautilus International and the RMT union.
WOAC designations cover UK-flagged ships. The designation entitles seafarers to certain rights when their vessels transits the area, including the opportunity to disembark ahead of time.
The Gulf of Guinea is also designated as an extended risk zone (ERZ) by the IBF/International Transport Workers' Federation.
---
Tags