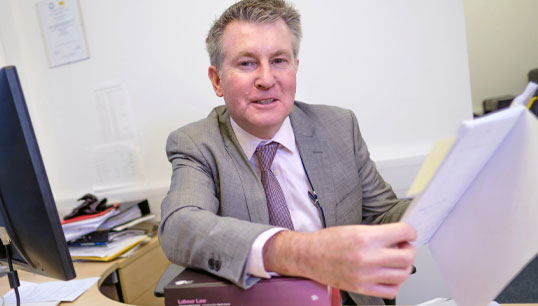 Nautilus has welcomed a High Court ruling that the UK government's agency worker regulations are unlawful.
Introduced in summer 2022, the 'strike-breaking' regulations allow agencies to supply employers with workers to fill in for those on strike.
This year, the Trades Union Congress (TUC) coordinated legal proceedings against the government's changes to agency worker regulations, in a bid to protect the right to strike.
The High Court ruled that Kwasi Kwarteng MP – then Secretary of State for Business, Energy and Industrial Strategy – failed to consult unions as required by the Employment Agencies Act 1973.
The 13 July judgment says: 'The Secretary of State's approach was contrary to section 12 (2) of the 1973 Act, so unfair as to be unlawful and, indeed, irrational.'
It adds: 'The approach of Mr Kwarteng was to commit to the revocation of regulation 7 at a time when the advice to him was that it would be of negligible short-term benefit and probably be counterproductive.'
Nautilus director of legal services Charles Boyle commented: 'It's reassuring to see the government being held to account in this judicial review case, and that the court had no hesitation in declaring this proposed strike-breaking measure as unlawful, due to the minister's failure to consult relevant stakeholders.
'This means that the agencies will no longer be able to supply workers to take the place of striking workers, a measure which would have undermined the effectiveness of industrial action.
'Even the recruitment industry did not want the change to be made, so the government has exposed its anti-union agenda when it pressed ahead with the change.'
---
Tags