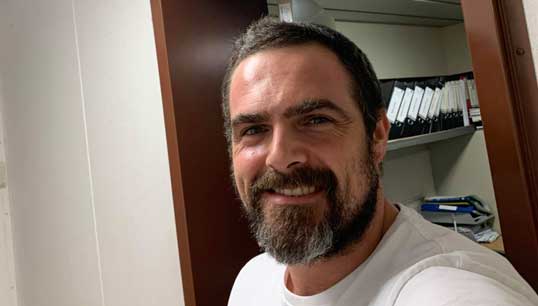 The International Maritime Organisation (IMO) has released a new video to mark the International Day of Human Rights.
IMO used the day to issue a strong call for seafarers' fundamental rights to be respected, following on from the Nautilus campaign to deliver seafarers home for Christmas and various global efforts to put pressure on governments to designate seafarers as key workers.
'If shipping stopped the whole world would grind to a halt. And this is why it is so important,' chief engineer Matt Forster says during the video. 'We are supplying the world. It is not that we want to be praised as heroes, we just want to be able to go to work and come home again.' Mr Forster and his colleague were among the 400,000 seafarers trapped onboard during the pandemic who knew they couldn't come home.
'Everyone was quite shocked, and you just saw all the doors closing around you, all the ports; airports had practically stopped working as various countries were going into lockdown, and you just saw all these windows of opportunity [to get home] getting away from you,' explains Mr Forster in the video clip.
'For me the biggest psychological effect was you couldn't see an end. None of us signed up for this unjustified prison sentence.'
Mr Forster is one of several seafarers interviewed who were finally able to get home, but who participated in the IMO video 'to tell the world that there are still stranded seafarers out there.'
---
Tags