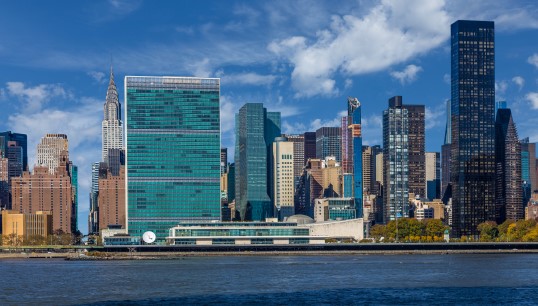 The United Nations General Assembly has adopted a resolution to address the crew change crisis.
It calls for a coordinated global response to the crisis and asks Member States to designate seafarers as key workers, ensure access to medical care, and follow the International Maritime Organization's protocols that allow safe crew changes and repatriation.
It also calls on other stakeholders, including employers' organisations, to support governments in their efforts to bring seafarers home.
The UN action coincided with the launch of a new campaign by Nautilus International to repatriate as many seafarers as possible during the month of December, delivering them 'home for Christmas'.
'We welcome the UN General Assembly Resolution and its recognition of the need for countries around the world to declare that seafarers are key workers,' Nautilus head of strategy and policy Debbie Cavaldoro said.
'We call on governments to take the required action without delay. Our maritime professionals have already gone above and beyond the call of duty during this crisis, and it is time to give them the safe return home that they deserve.'
Resolution A/75/L.37, titled 'International cooperation to address challenges faced by seafarers as a result of the Covid-19 pandemic to support global supply chains', was put forward by the Republic of Indonesia and co-sponsored by dozens of countries around the world.
---
Tags