International
Indian union slams 'hypocritical' IMO over failing seafarers during pandemic
23 September 2020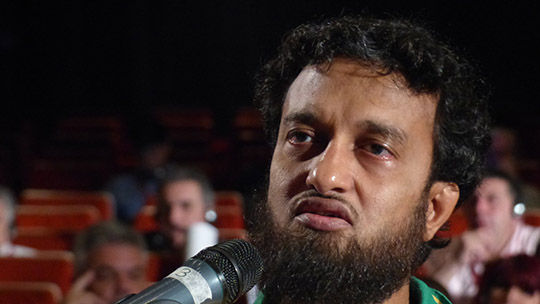 The International Maritime Organization has been slammed for hypocrisy over its 'idealistic' World Maritime Day theme which prioritises the environment over seafarers.
In a searing criticism of the 'Sustainable Shipping for a Sustainable planet' theme, National Union of Seafarers of India General Secretary Abdulgani Serang said: 'It is my firm opinion [the theme] is only idealistic in nature, for the feel good factor, and smacks of hypocrisy and double standards against the seafarers during the Covid-19 pandemic.'
Seafarers had been conveniently forgotten, Mr Serang said. 'Seafarers are nowhere on the radar of the policy makers. Many deny the significance and the role the seafarers play.
'The way seafarers, central to the entire efforts of sustainable shipping, have been and continue to be treated as pariahs during the Covid-19 pandemic by the world at large needs to be addressed first - and only after that let us speak of sustainability of shipping,' he said.
'Long hours of work, extension of contracts after extensions, stress, fatigue, trauma are the new normal only for seafarers who have kept and continue to keep the lifelines of the world up and running while the lands are locked and the skies serene. And in return they are treated with suspicion, contempt and get turned away from ports which just take in the goods brought by the seafarers. The world wants the goods but are least concerned about the seafarers who bring them to their doorsteps.
'The irony is that seafarers designated as "essential" workers have to fight and agitate for "essentials" which they should have received by default.'
Mr Serang said the IMO had failed to protect the rights of seafarers during the pandemic.
'Instead of "Sustainable Shipping for a Sustainable Planet", let's talk about "Sustaining Seafarers for Sustainable Shipping", he said.
India is one of the largest suppliers of qualified crew to the global fleet. In 2017 The Directorate General of Shipping said there were 154,349 Indian seafarers employed on ships worldwide, or 9.35% of the global pool.
In April unions estimated that about 40,000 Indian crew and seafarers were stranded on cargo and cruise vessels across the globe due to pandemic crew change restrictions.
---
Tags