Environment
Industry body lobbying for UK to lead the way on maritime decarbonisation
7 September 2021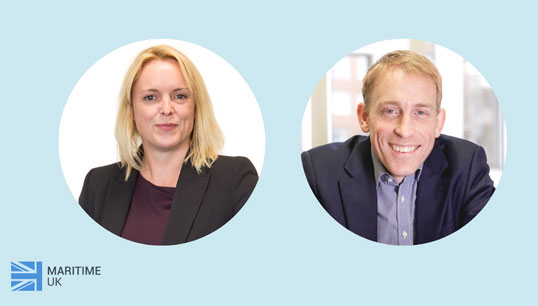 Maritime UK, the umbrella body for the maritime industry is pushing for the UK to play a leading role in the decarbonisation of shipping, which is a crucial element in reaching global net zero goals.
Ahead of the UK government's three-year comprehensive spending review (CSR) and budget on 27 October, the body is calling for investment to accelerate the UK's maritime decarbonisation programme and tackle climate change.
It argues that intervention is needed now, as the lifespan of vessels is approximately thirty-years, meaning that fleet renewal must start now to achieve net zero by 2050 in maritime. Maritime UK claims that investment at the CSR will unlock a wave of green jobs to help the sector decarbonise as well as ensuring a just transition from jobs reliant on carbon industries to low and zero carbon.
In addition to lobbying for greater domestic investment, Maritime UK is also aiming to put the UK maritime industry at the top of the world stage for green innovation. Working in partnership with the City of Glasgow College, an International Maritime Hub will be hosted at the forthcoming COP26 conference.
Hosted at City of Glasgow College's Riverside Campus on the bank of the river Clyde, the Hub will be used as the location for a number of different events throughout the duration of the international conference, highlighting UK maritime expertise within areas such as technology, policy, regulation, education and training.
Maritime UK argues that COP26, which takes place between 1-12 November, provides a crucial opportunity for the UK to demonstrate international leadership in the efforts to decarbonise the maritime industry.
Maritime UK chair Sarah Kenny said: 'Tackling the climate crisis remains an enormous challenge and it can't be done without decarbonising maritime. We are ready to play our part, but making climate targets a reality will require significant cross-industry and government collaboration.
'COP26 will be a chance to showcase progress on the path to net zero in the maritime sector and advance discussions on how industry and governments can collaborate to overcome challenges, whether these are financial, policy, technological or regulatory,' she added.
Despite some welcome rhetoric from the UK government on the need to step-up plans to decarbonise maritime, concrete measures have thus far been in short supply. The months ahead could be pivotal in determining whether the UK and the international community can set a course to meet their net-zero maritime obligations.
---
Tags