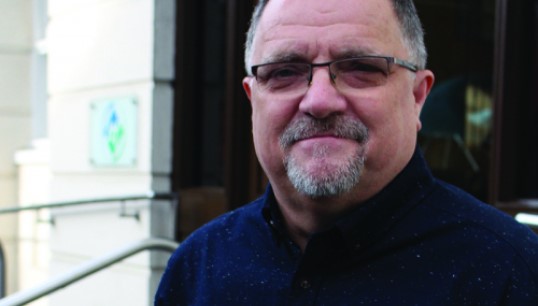 The International Transport Workers' Federation (ITF) has announced that its inspectors have recovered nearly USD $45,000,000 in unpaid wages for crew over the past year.
The ITF inspectors work on behalf of the ITF's long-running FOC Campaign, which aims to eliminate the flag of convenience system and in the meantime ensure that seafarers who serve on flag of convenience ships are protected from exploitation by shipowners.
Over the course of the year, inspectors helped thousands of seafarers around the world who were not paid by their employers, and were often abandoned in port until the ITF became involved. They performed 7,476 inspections. A large proportion of these were in flag of convenience states, including Panama, Liberia, the Marshall Islands, Malta and Antigua.
Inspectors recovered $44,613,000 in owed wages for seafarers worldwide even though the number of inspections was actually down by a quarter on 2019.
ITF Inspectorate coordinator Steve Trowsdale said: 'Despite there being fewer inspections that we were able to undertake due to coronavirus social distancing requirements and restrictions, our inspectors actually recovered almost the same amount of owed wages for seafarers as we did last year.
'The pandemic has proved genuinely difficult for some shipowners who were already running marginally viable operations – some have struggled to pay for more-expensive repatriation flights than what they're used to get seafarers home, and the new cost of quarantine. But financial challenges faced by companies are no reason to suspend the payment of wages or not uphold seafarers' human rights.'
Many of the inspections were routine, but over 2,500 were on request from crew or affiliate organisations. The most reported problem found on vessel inspection was breach of contract, with 2,494 instances reported.
In addition to recovering wages, the ITF has been involved in helping hundreds of seafarers who were abandoned by shipowners, helping them with food, water, fuel and flights home. In 2020 the ITF submitted a record number of abandonment cases to the International Labour Organization (ILO).
Mr Trowsdale said that the number of cases officially reported and recorded by the ILO is the tip of the iceberg when it comes to instances of abandonment and owed wages.
'Abandonment is on the rise, and sadly a reason for that rise has been flag states not standing up to their responsibilities to seafarers. Flag states are supposed to ensure that ships that fly their flags are paying seafarers on time, repatriating them at the end of contracts, and providing the necessities of life.'
---
Tags