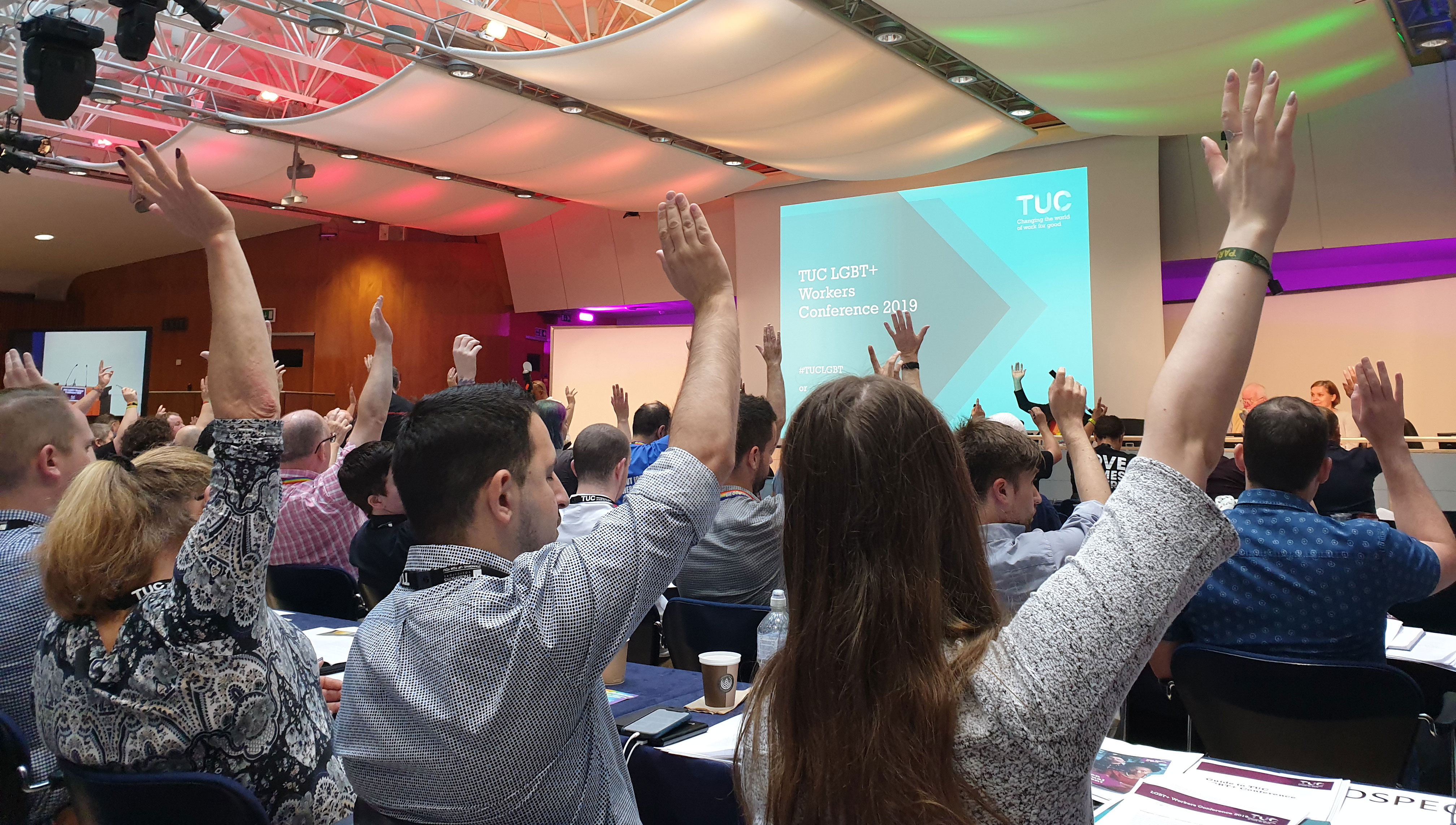 Nautilus is encouraging members to sign up for a series of digital conferences tackling key issues on LGBT+ and women's equality, hosted by the Trades Union Congress (TUC).
Registrations are now open for the LGBT+ Conference being held on 25 and 26 February and the TUC Women's Conference on 3 to 5 March, ahead of International Women's Day on 8 March. Each conference aims to reflect and celebrate union wins and has packed agendas with inspirational speakers on key issues and actions needed to ensure equality for all workers.
Motions put forward by Nautilus covering women in male dominated industries and support for international LGBT+ equality will be taken by the TUC Women's committee and TUC LGBT+ committee respectively.
The TUC's public digital equality events coincide with LGBT+ History Month in February and International Women's Day in March.
The TUC says the Covid-19 pandemic has had a devastating impact on LGBT+ workers and society is witnessing a staggering increase in LGBT+ phobic hate crime in the workplace and wider society, and that union solidarity on jobs and the future is vital, especially in a post-Brexit Britain that faces a economic downturn.
It highlights that around the world, trade unions are working together to protect LGBT+ workers' jobs and LGBT+ people's safety in the face of the pandemic and a rise in anti-LGBT+ rhetoric globally.
The TUC's Women's Conference will host panel discussions and debates with a diverse range of voices and insights on the key issues facing women. Interactive sessions will be available on challenging gender-based violence, intersectionality and organising.
Debates will include the unequal impact of Covid-19 on LGBT+ workers and LGBT+ people's mental health, and on standing up for the rights of trans and non-binary workers and demanding change to the Gender Recognition Act.
The panel discussion topics are Black Lives Matter and the LGBT+ community, and international LGBT+ rights.
Interactive debates and workshops include workplace support for survivors of domestic abuse; menopause and the workplace; black women's maternity care; women, health and safety and organising; and intersectionality, power building and allyship.
Please contact dcavaldoro@nautilusint.org if you intend to register for either conference so that the Union can connect with members during the event.
---
Tags