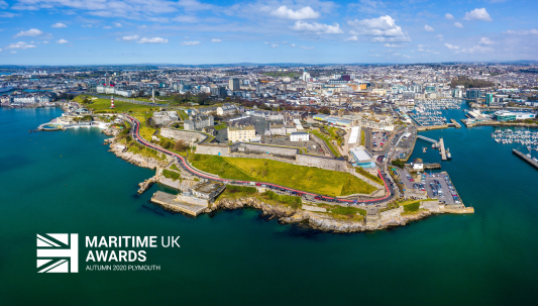 Maritime UK has announced the finalists for this year's Maritime Professional of the Year Award, which is sponsored by Nautilus International.
The Maritime Professional of the Year Award, which is one of the categories at the broader Maritime UK Awards, celebrates the achievements of an outstanding individual who has shown dedication to their role and to the work of the wider maritime sector, with special emphasis on the support they have given to others.
This year's finalists are:
Eirini Trovyza, a naval architect employed by Babcock International who operates within the Naval Design Partnering Team for the Ministry of Defence, supporting current and future Royal Navy capabilities. In addition to this extensive and highly demanding role, Eirini contributes to the leadership direction of UKNEST, a forum that promotes the engineering, science and technology interests of UK naval defence, and to the organisation's development of more than 70 early-career professionals through the FutureNEST programme.
Bob Buskie, CEO of the Port of Cromarty Firth, a position he has held since 2013. Bob has actively contributed to the transformation of the port so a wider, more diverse business portfolio could make use of its deep waters and modern facilities, and he has put an emphasis on community engagement and transparency that has transformed the reputation of the organisation. Bob has further crafted a business model with economic, social and environmental sustainability at its heart.
Mark Whitworth, CEO of Peel Ports Group. In this role he has used his extensive experience to facilitate regional economic growth through Peel's port operations. Mark has worked at Peel Ports for 10 years and has delivered significant growth while making clear his commitment to the health, safety and wellbeing of staff.
The winner is due to be announced at an event live-streamed from Britain's Ocean City, Plymouth, due to be held at 5pm on 12 October. Free registration has now opened for those who would like to watch.
Mark Dickinson, general secretary of Nautilus International, said: 'In order for the UK maritime industry to be successful, now and in the future, we need good, talented people employed in the sector. Those who find time in their professional lives to also support and mentor the next generation are most deserving of our recognition and praise.'
---
Tags