Education and training
Merchant Navy officers to tour with Royal Navy in training partnership scheme
7 October 2021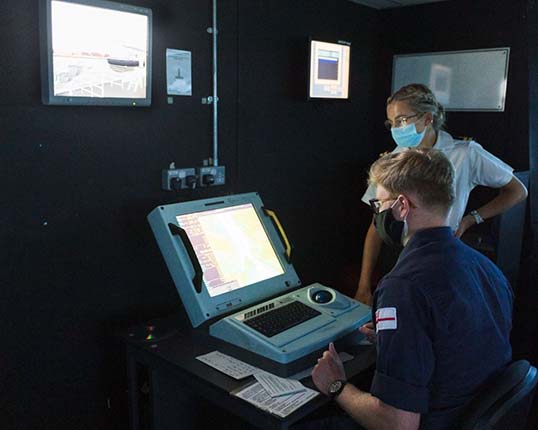 In a new partnership between the UK Merchant Navy and Royal Navy, 30 UK Merchant Navy officers will sail around the world this winter with the Royal Navy.
The Merchant Navy officers will spend three months at a time on patrol and survey ships to help with their training, and to gain a deeper understanding of the Royal Navy's role.
This partnership follows a long-standing agreement which has given trainee Royal Navy officers the opportunity to sail on merchant vessels, providing them with extra sea time and broadening their skills.
Lieutenant Commander David Carter, the RN Merchant Navy liaison officer, said: 'This is something of a novel concept for the Royal Navy, but it runs alongside several strands of the Merchant and Royal Navy coming closer together in the maritime sphere for multiple "wins".'
'All the Merchant Navy cadets who have sailed with the Royal Navy so far have loved it, and these cadets will be the next generation of influencers who will have the Royal Navy close to their hearts.'
---
Tags