Members at work
Nautilus and yacht partner help crew with visa extension during Covid-19 lockdown in Spain
14 April 2020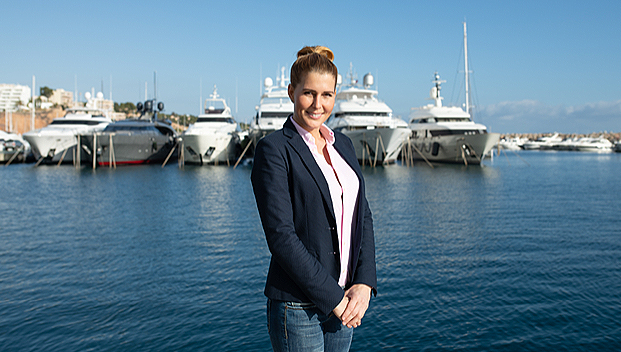 Nautilus and yacht partner A-Z yachting have helped secure a Schengen visa extension for a member with underlying health concerns stuck in Spain during the Covid-19 lockdown.
The Nautilus member resigned before the lockdown for reasons unrelated to the coronavirus and was in isolation in Palma. With airlines cancelling flights and fearing the risks of travel the member felt it would be safer to stay in lockdown.
Zsofia Kiss Horti of A-Z Yachting helped put the Union's strategic organiser Rachel Lynch in contact with the relevant authorities and sought advice from a local shipping agent that Spanish immigration had made provisions for such an event.
Seafarers wishing to extend a Schengen visa in Spain need to contact the Police Station or Foreigners Office, said Ms Lynch.
Advice for foreign workers in similar situations on their Schengen visas is offered in the 'What to do if you get stuck in Europe' section of the Schengen Visa Information website.
The EU Visa Code advises: 'If you have entered the EU on a Schengen visa, and find your flight back home is cancelled due to coronavirus, there is no need to panic. You will very likely not face penalties for overstaying a Schengen visa during this time. If you are unable to leave before the expiration of your visa, you can simply apply for an extension at the competent authorities of the Member State where you are located.'
Article 33 of the Visa code says that if a visa holder already present on the territory of the Member State is unable to leave before the expiry of his or her visa for reasons of 'force majeure', humanitarian reasons or serious personal reasons, then the visa holder should address the request for extension of the visa to the competent authorities of the Member State, even if that is not the Member State whose consulate issued the visa.
'The prompt help for the Union on behalf of the member showed how strategic partnerships work well globally,' said Ms Lynch. 'A-Z Yachting was able to promptly assist us using their local contacts to put us in contact with the relevant authorities.'
Nautilus members who are experiencing difficulties related to the coronavirus outbreak are advised to contact their industrial organiser for assistance. In an emergency members can also contact the Nautilus 24/7 helpline.
More help and our coronavirus resource hub can be found on our Assistance page.
---
Tags