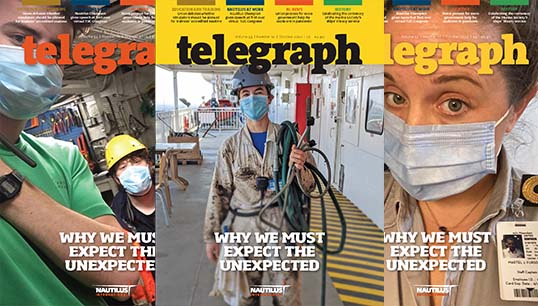 Launched May 2020, the Nautilus Champions are a group of activist members who act as spokespeople for the Union, give opinions, make suggestions and drive energy into development and initiatives.
The Champions also bring a more diverse and representative voice to the Union.
The Champions programme will be rebooted in 2022 with more opportunities for media training, mentoring, and lobbying. We need members from all sectors, both at sea and onshore, across all ages and from all our branches in the UK, Netherlands and Switzerland.
If you care about your Union and want to share your stories, get in touch.
Register your interest now to help shape the future of this important programme:campaigns@nautilusint.org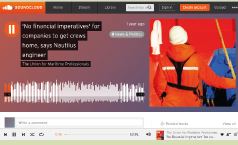 Champions in action
Build Back Fairer video for UK Merchant Navy Day
Pandemic podcast: The Crew Change Crisis
Meet Members' website
Media interviews with BBC One, Channel 5 News, Radio 5 Live, the UK national newspapers Guardian, Telegraph and Sunday Mirror, and many more
Instagram account: launched @nautilusint October 2020
Telegraph cover image provided by a Champion
Represented Nautilus at the 2020 and 2021 Trades Union Congress
Champions have acted as 'early adopters' for campaigns support, survey#completion and social posts
Video: Build Back Fairer
Podcast: The Crew Change Crisis
Become a Nautilus Champion
Nautilus is looking for members who can volunteer their time for the Union's campaigns, media outreach and recruitment initiatives. You can help breathe life into these programmes, bring a more diverse and representative voice to the Union, and ultimately help us create greater awareness of the maritime industry among the public.
Register your interest
Meet more Champions
Creating change
GET SNAPPING
Follow us on Instagram
Follow our account and share your maritime photos @nautilusint
JOIN THE DEBATE
Follow us on Twitter, Facebook, LinkedIn
To share your views on the maritime industry
WEBINAR
Catch up on the debate at our webinar 'We Need To Talk About Exhaustion'
WATCH
Nautilus members feature in International Women's Day videos produced by the ETF


---
Tags