Nautilus news
Nautilus International Honorary Membership awarded to former Union trustee
10 October 2019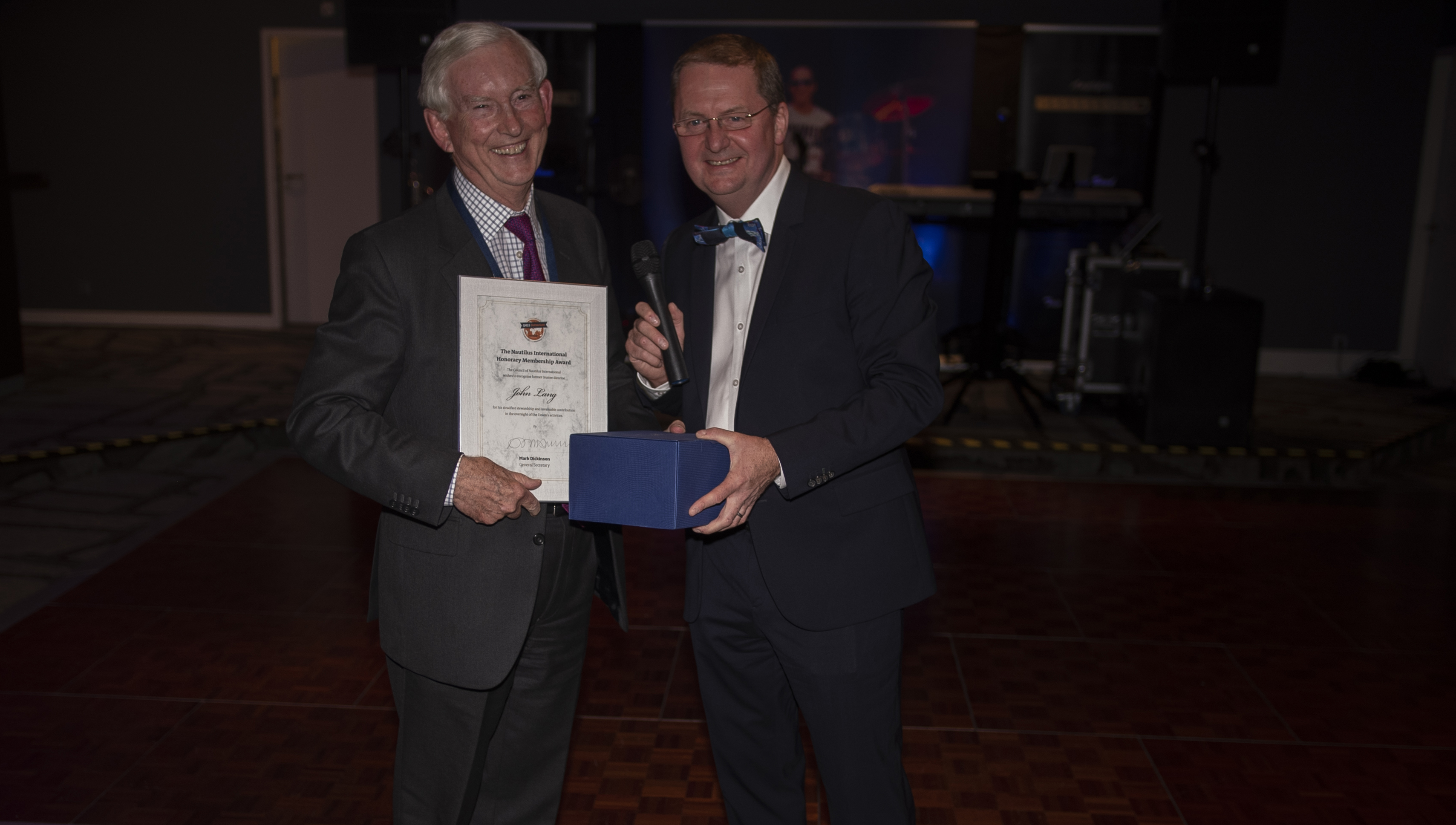 A former Nautilus International trustee director has been recognised for his invaluable contribution to the Union over 16 years with an award of Honorary Membership.

John Lang joins former labour deputy leader John Prescott, and 'mother' of the Maritime Labour Convention Cleopatra Doumbia-Henry in receiving the award, which has only been granted 12 times since it was introduced in the 1960's.

Mr Lang was presented with his award by Nautilus International general secretary Mark Dickinson at the Union's key policy-making event, the General Meeting, held in Rotterdam from 8-10 October.
'The Union is indebted to John Lang for his steadfast stewardship over the past 16 years,' Mr Dickinson said. 'As a trustee director, John made an invaluable contribution to Nautilus, providing deep insight and knowledge and giving careful oversight of the Union's activities.'

A former Marine Accident Investigation Branch (MAIB) chief inspector,
Mr Lang stepped down last year as a trustee director of the Union after 16 years.

He first went to sea as a navigation officer cadet with P&O but transferred to the Royal Navy and rose rapidly through the ranks – taking command of a submarine at the age of 29. Eventually leaving the service as a Rear Admiral, he went on to spend five years as head of the MAIB before devoting his time to voluntary work in the maritime sector.

Mr Lang is a former member of one of Nautilus International's forerunner unions – the Merchant Navy and Airline Officers' Association (MNAOA) – having joined as a cadet in 1959.
Nautilus International members can watch the meeting via live webstream in its private Facebook group.
---
Tags