Nautilus news
Nautilus International recognises former director of communications with top accolade
10 October 2019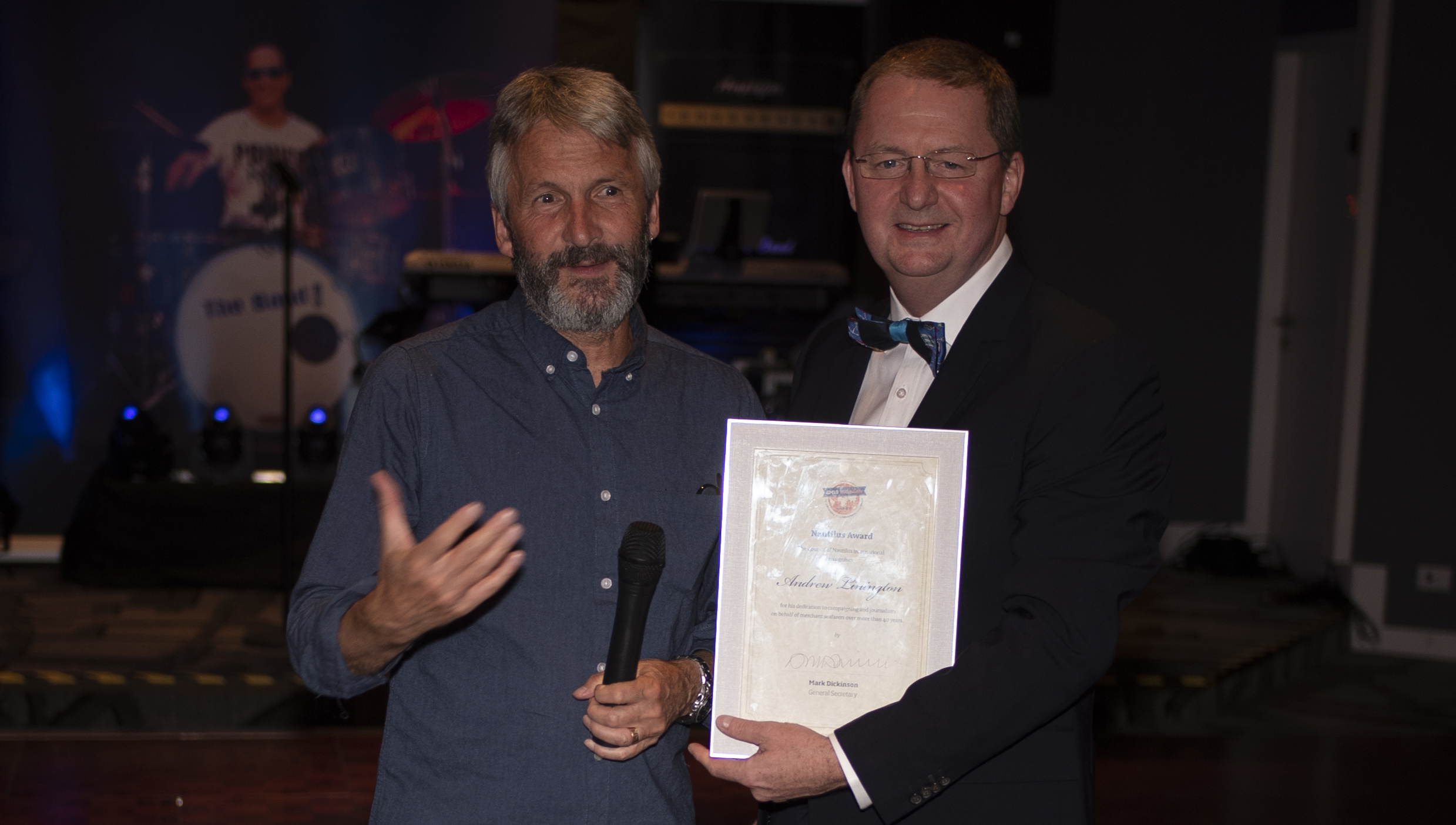 Nautilus International has recognised former director of communications Andrew Linington for his dedication to campaigning and journalism on behalf of merchant seafarers over more than 40 years.
Mr Linington's work was commended with one of the Union's top honours, the Nautilus Award, at its 2019 General Meeting in Rotterdam.
In presenting the special award, which distinguishes professionalism and dedication to Union causes, Nautilus International general secretary Mark Dickinson said:
'The maritime community and members have a great deal to thank Andrew for his legacy of campaigning on behalf of the Union to highlight 'sea blindness' and to shine the spotlight on many areas of safety, jobs, skills and fair treatment for merchant seafarers.'
Mr Linington said the award was a 'proverbial bolt from the blue'.
'It's been a genuine privilege to work for Nautilus and its predecessor unions for the past 36 years, and to be part of collective efforts to give maritime professionals the respect that they deserve.
'Nautilus is a very special organisation, and it is not hard to become passionate about its long and proud history and the remarkable range of its work on behalf of members and the wider maritime community.
'The constantly evolving challenges of the shipping industry have made it an endlessly fascinating job, and I've had some great colleagues to work with over the years, with the valued support of members helping to make it all the more worthwhile.'
Under Mr Linington's leadership the Union's communications department won numerous awards for its Nautilus Telegraph magazine, website and other campaigning materials.
Mr Linington retired in December 2018 but continues to support Nautilus International and is currently writing a book on the Union's history dating back to 1857.
---
Tags