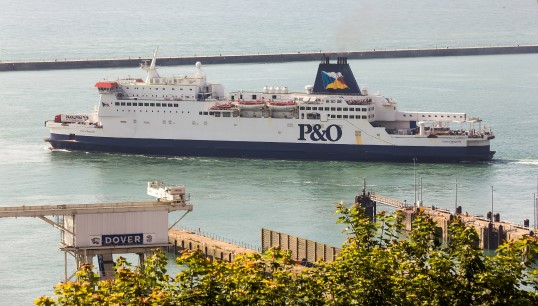 Nautilus International has received a formal response from P&O Ferries following a dispute avoidance meeting on Monday 21 June.
The response is part of continuing negotiations between P&O Ferries and the Union, which began when the company decided to bring the Pride of Burgundy back into service on the short sea route, crewed predominantly with agency staff operating outside the established seven days on/seven days off schedule.
The Union says that the company is attempting to circumvent the established collective bargaining agreement and is undermining terms and conditions of employment as well as safety on the short sea route.
Last week members on the short sea route voted to support this strong stance, raising the possibility of an industrial dispute.
In the company's formal response, P&O Ferries clarified that the Pride of Burgundy is intended to sail initially on a reduced schedule, but with reduced crewing, some of whom will be working longer tours of duty on precarious employment terms (agency workers).
'Nautilus has responded by informing the company of our continuing disappointment that they have not taken onboard the findings of their own 2012 Cardiff University study of fatigue on the short sea route, which recognised that fatigue was a significant factor affecting operations and that a risk-based approach mandated the services be operated on a week on/ week off basis,' Nautilus head of industrial Micky Smyth said.
'In an attempt to break the deadlock, Nautilus has made a counterproposal of increased manning to compensate for extended tours of duty and to minimise fatigue and maximise safety. The safety of our members and all those at sea is a key concern that the company must address.'
P&O Ferries is expected to respond on Monday 28 June 2021.
---
Tags