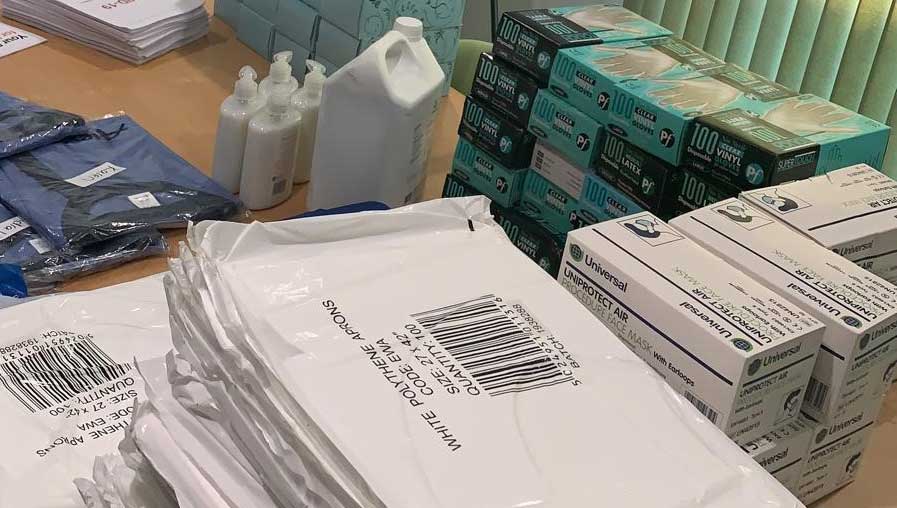 Frontline staff at the Nautilus seafarer retirement estate Mariners' Park in Wallasey have been busy preparing emergency responses for residents in the event of Covid-19 coronavirus reaching the site.
In line with guidance for care homes and supported housing, a Covid-19 preparedness response unit has been set up, with multi-disciplinary teams at the ready and a well-stocked resources stockroom with personal protective equipment (PPE).
A meeting room on the estate has been taken over and set up as a resources room with supplies of masks and gloves and other PPE equipment and set aside for the home care team, which supports residents in independent residential accommodation at the park and in the local community. Residents of the Mariners' Park Care Home will also be supported appropriately.
Development manager Jane Davies said no one at the complex currently has the virus but a special Covid-19 response area had been prepared in case any resident becomes unwell.
'We pray we will never need it, but we are ready if sadly we do,' she said. 'I think all of those on the front line really have to be admired. They certainly are by me.'
To prevent cross contamination, the senior managers of the multidisciplinary teams are keeping face-to-face meetings to a minimum within their teams and observing social distancing procedures, but staff are also in contact for regular updates through WhatsApp support groups.
Special teams, self-named in the spirit of positivity as ' Team A' and the 'Corona' team had been set up to provide care for healthy and infected residents, and the teams were kept in regular contact with senior managers.
In line with national guidelines visitors are also 'strongly discouraged' at either the park care facilities or the Nautilus Northern office which is in a separate area of the park. Some staff are taking over essential shopping and medication deliveries for residents that need it, said Ms Davies.
Estate manager Danny Kenny commented: 'What a unique landlord Nautilus is. Where else would our residents get this kind of service?'
---
Tags