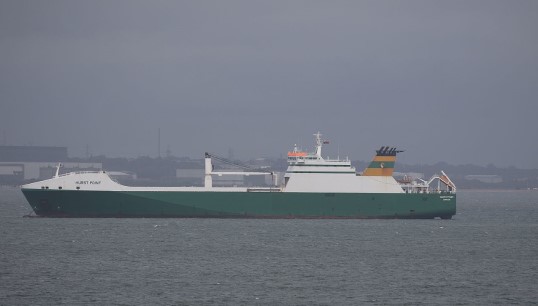 Nautilus International members employed by Foreland Shipping (Guernsey), which operates Point class Ro-Ro sealift ships, have voted to accept a four-year pay deal that is significantly above RPI.
Derek Byrne, head of recruitment and membership at Nautilus International, said members had accepted a four-year pay deal for the period 2021 to 2024 inclusive. Increases will continue to be based on the AWE (KAC3) index and will be calculated each year using the AWE figures released in December, with an agreed minimum of 1%.
The confirmed increase from 1 January 2021 will be 1.7%, higher than the RPI figure during negotiations of 0.9% and the current figure of 1.2%.
The AWE (KAC3) index has been used to calculate pay increases since the inception of the contract in 2002 and has consistently outperformed RPI.
The company is also introducing a long tour bonus of £25 per day, which applies after 104 days have been spent working aboard. This will be backdated to 1 April 2020. Sickness provision will also be increased in line with the Maritime Labour Convention to 112 days/16 weeks maximum for both sickness during a leave period and as a result of an accident/illness on board.
'During the previous three-year deal members at Foreland shipping received by far some of the best pay increases in the industry,' Mr Byrne said. 'We are therefore pleased to be remaining with AWE (KAC3) until the end of the contract in 2024
'Foreland Shipping has also agreed to continue with considerable financial investment in crew welfare and conditions. Two significant items discussed with Nautilus were the provision and installation of VSAT for all four vessels, which greatly enhances internet/WIFI provision for members, and a commitment by the company to cover the cost for members' mandatory STCW 5-year refresher training.'
---
Tags