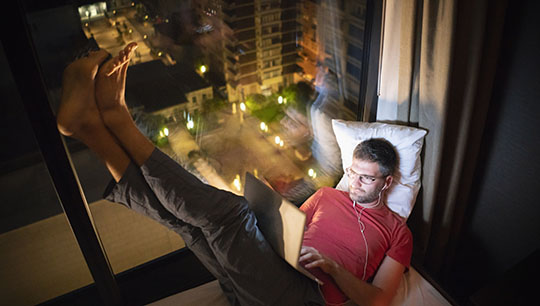 Subsea services firm Rever Offshore has unilaterally cut travel pay for marine crew during the Covid-19 pandemic.
The company, which was recently bought by Boskalis, claims that travel days for mandatory self-isolation before joining ship, which include a hotel stay, should be on half-pay for marine crew.
Nautilus disputes this claim and said the firm should honour the travel pay agreement as set out in its collective bargaining agreement (CBA). The CBA states that for 'Marine Crew - the employee will earn leave from the day of leaving home. For those eligible for travel days, travel to the hotel, if deemed necessary to travel the day before isolation starts, will be paid as one day.'
When challenged by the Union Rever said: 'As things stand right now, a number of the terms of the CBA have been set aside in order to apply the measures in place to as far as possible reduce the impact of Covid-19 on the workforce and the business.'
Nautilus national organiser Steve Doran said: 'Nautilus has engaged with the employer throughout the pandemic in good faith, seeking to protect the health and safety of members and viability of the company through these unprecedented times.
'There has clearly been a breakdown in communications concerning travel days, and the company response is disappointing and undermines the CBA.'
In January Nautilus challenged Rever's plans to continue indefinitely with extended crewing proposals introduced as part of its pandemic response. The company wanted to continue throughout 2021 with six weeks on/six off rotas: instead they have agreed to review matters in March.
---
Tags