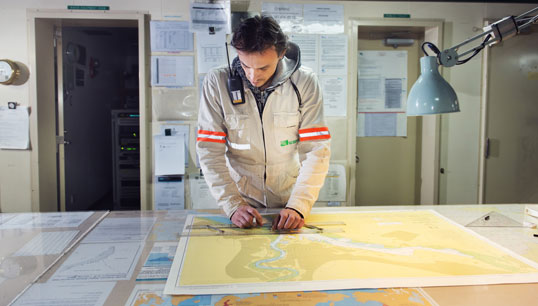 New funding of £450,000 has been made available by maritime grant bodies to the Nautilus Slater Fund, which provides bursaries for UK-based serving seafarers seeking to study for their first Officer of the Watch (OOW) certification.
Initially established to support ratings studying for their first certificate of competency, Slater scholarships now also help electro-technical Officers (ETOs), as well as yacht, workboat, tug and other crew looking to gain Standards of Training, Certification and Watchkeeping (STCW) certification.
Consideration is also given to those who already hold the Class 2 or Class 1 Fishing ticket and are looking to convert to the OOW Unlimited.
Managed by the Marine Society on behalf of Nautilus International, Slater scholarships offer up to £18,500 to cover a range of expenses connected with maritime studies, with an additional discretionary £1,500 for completing the programme. All scholarships are available for up to two years.
Applicants for Slater scholarships must be UK residents aged 21 years or older. Applicants must have accumulated all their necessary sea service before applying for the scholarship. This includes having a Notice of Eligibility (NoE) or being able to apply for it. Applicants do not need to have completed all the courses before applying for their NoE.
Applicants must hold a valid ENG1 certificate and intend to work at sea for the foreseeable future. They should also have a well-thought-out study plan of all the courses and exams they need to take and should have researched what college or course provider they might want to attend.
The Slater Fund was established in 1977 in memory of John William Slaterm former general secretary of the Nautilus predecessor Union MNAOA. In the past 10 years, more than 1,000 seafarers have benefited from the scholarship.
For further information and to find out how to apply, please visit the Marine Society website.
---
Tags