Nautilus partnerships
Nautilus strategic organiser guest speaker at yacht partner's new command course
23 April 2021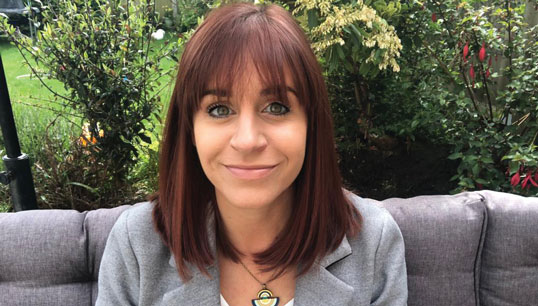 Nautilus strategic organiser Rachel Lynch will be a guest speaker on a new six-month leadership learning course aimed at yacht masters, officers and senior designated persons ashore (DPAs).
Hosted by strategic yacht partner The Crew Academy, the training organisation's new Command and Senior Leadership course is hosted on a Virtual Learning Environment platform which has been two years in development, said director Andrew Roch.
Ms Lynch is a guest speaker in November for the June intake, and her talk will cover Seafarer Employment Agreements (SEAs), common contractual issues and the Merchant Navy code of conduct.
Mr Roch said the course cost – £5,000 – reflected its target audience and the fact that the course extends an additional 12-month post-completion with career pathway mentoring and monthly personal reviews.
The company is flexible on the finances and has put in place sponsorship for individuals considered suitable for leadership career progression who are unable to pay the full cost, and that they could be put forward by masters or other managers.
'What we're trying to do is to create dialogue between masters, officers, managers, and DPAs in a balanced and safe environment where they can learn together, sharing the strains and stresses from both the command side and the management side.
'The course is not about creating incredible leaders. It is about empowering men and women in senior leadership positions to understand that they are human and vulnerable, equipping them with an incredible toolbox of skills across 20 separate disciplines, and to measure their transformational change over the long term.'
---
Tags