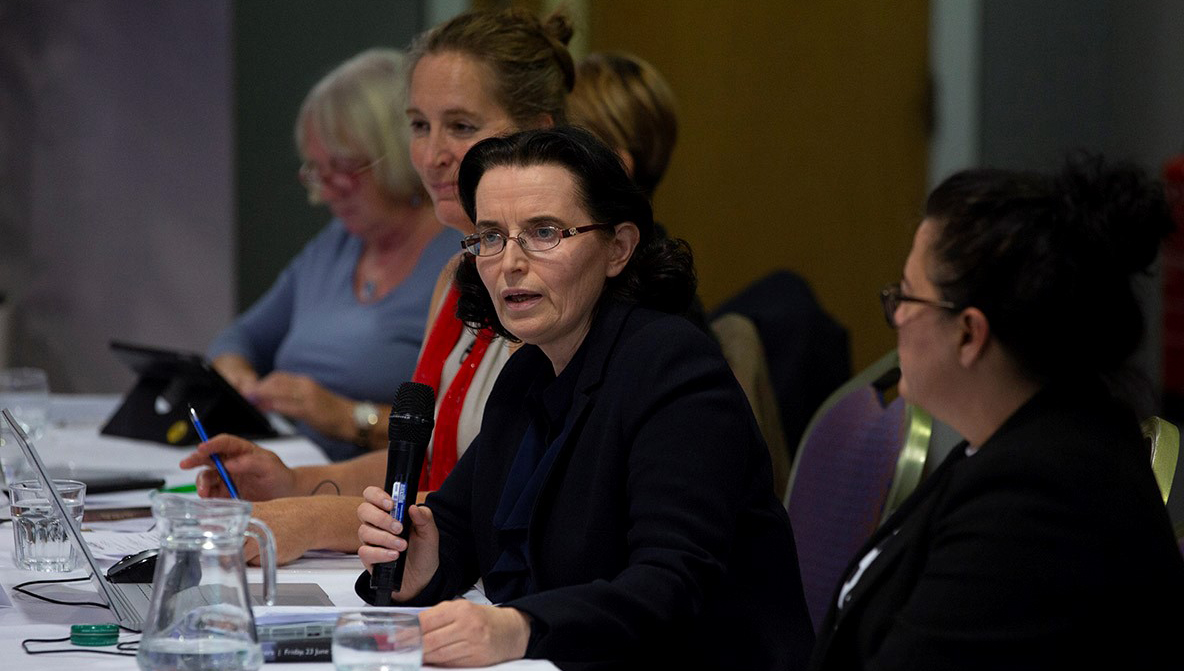 Criminalisation sadly remains a major worry for maritime professionals – posing a big threat to recruitment and retention, the Nautilus UK branch symposium heard.
A new survey conducted by the Union shows that 87% of seafarers are worried about the threat of criminalisation, compared with 92% in 2010.
Some 70% say the threat has an impact on their desire to remain at sea – up from 66% in 2010, said head of strategy Debbie Cavaldoro.
Presenting the preliminary findings of the survey to the meeting, she said it was clear that concerns about the risk of criminalisation extend across the world, with 15% of respondents reporting that they had been directly involved in legal action – 30% of which involved civil action, 20% maritime administrative action and 20% criminal action.
Ms Cavaldoro said Nautilus is working to provide more information and support to members on top of the existing 24/7 helpline, its worldwide network of lawyers, and the JASON advice and assistance scheme run in partnership with Nautilus Federation unions. The Union will be launching a new mobile app, giving members instant access to advice following an incident.
Other speakers at the symposium included Deirdre Fitzpatrick, director of Seafarers Rights International, who spoke of the work being done to encourage countries to implement the international guidelines for the fair treatment of seafarers following maritime incidents.
International Transport Workers' Federation maritime coordinator Jacqueline Smith highlighted the need to gather more data on the problems to better understand the nature of the risk.
Helen Kelly, from Lloyd's List, described the work done by the newspaper to reveal the widespread failure by many flag states to publish accident investigation reports. The lack of adequate information about the causes of incidents helps to fuel the blame culture and the scapegoating of seafarers, she added.
Natalie Beswetherick, director of practice and development at the Chartered Society of Physiotherapy, contrasted the harsh treatment of seafarers following incidents with the processes for dealing with cases involving the medical profession – with criminal prosecutions of medical practitioners being very rare.
Follow this story
Nautilus news

Nautilus news

Nautilus news
---
Tags