Welfare
Nautilus urges members to download Fair Treatment App following release of detained captain
8 June 2021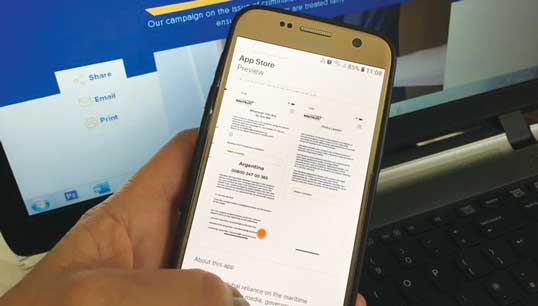 Nautilus is reminding members to download the Union's Fair Treatment app following the final release of Captain Gennadiy Gavrylov, who was detained in Sri Lanka for six years.
Nautilus International launched its Fair Treatment app in June 2020 to provide members with instant access to Union advice and support following incidents at sea, as part of Nautilus's Fair Treatment campaign and ongoing work to prevent the criminalisation of seafarers.
Members can access other support services via the App such as the Nautilus 24/7 helpline, the worldwide network of lawyers and the Nautilus Federation JASON scheme.
The app is available for download on both Android and Apple devices, and from the members section of the website here.
The former master of the floating armoury Avant Garde, Capt Gavrylov received assistance from the Marine Transport Workers' Trade Union of Ukraine (MTWTU) and the International Transport Workers' Federation (ITF) to help get him home.
The vessel was arrested in the port of Galle, Sri Lanka in October 2015. In a search of the vessel, the Sri Lankan authorities found 816 T56 rifles and 84 other firearms onboard, along with about 200,000 rounds of ammunition. Allegedly at least 59 of the guns found had no visible serial numbers.
Gavrylov was arrested in June 2016 in connection with the case, but was not formally charged. He was held in Sri Lanka and prevented from leaving, which therefore prevented his ability to earn a living and he was restricted in his ability to contact his family.
With the help of the MTWTU and ITF, Gavrylov was finally released and arrived in the Ukraine on Friday 4 June 2021.
---
Tags