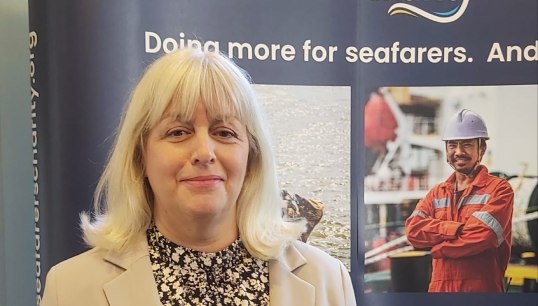 The Seafarers' Charity has appointed Deborah Layde as its chief executive officer after a unanimous decision from the chair and trustees of the charity's General Council.
'I am proud that trustees have entrusted me to deliver on our "Thrive" strategy, which aims to tackle the unique disadvantages of a seafaring life,' said Ms. Layde, who was previously director of impact at the charity.
'My ambition is to ensure that our charity always acts as a champion for everyone who works at sea.'
Ms. Layde has worked at the charity for almost ten years and will take over from current CEO Catherine Spencer in early July 2022.
During her time as director of Impact, she helped to raise an extra £2million of support for maritime welfare during the covid-19 pandemic. She has recently worked to help those facing problems due to the war in Ukraine.
'She has a strong track record of delivering for seafarers and is well positioned to lead The Seafarers' Charity as we continue to deliver on our "Thrive" strategy,' said Paul Butterworth, chair of the Seafarers' Charity.
'You can expect to see even more innovative work as we keep doing more for seafarers.'
---
Tags