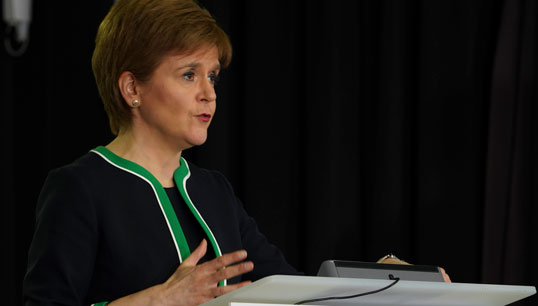 A Nautilus member has implored the Scottish government to rethink its stance on hotel quarantine for seafarers returning from Acute Risk countries and join the rest of the United Kingdom in supporting maritime key workers.
Offshore oil and gas pilot Bill Mullan was made to enter managed isolation for 10 days from 19 March after arriving in Edinburgh Airport following employment offshore Africa with Angola LNG. He was made to pay £1,750 upfront for the hotel stay, which was later reimbursed by his employer.
'We urge the Scottish Government to think again and join the rest of the United Kingdom in supporting your seafarers,' Mr Mullan said in a heartfelt letter to Scotland's First Minister Nicola Sturgeon.
'We are away from our families long enough as it is. Please do not deny us what precious time we have with our loved ones when we eventually come home after long extended periods away due to this pandemic. Invariably it is not long before we have to say our goodbyes and head back to sea.'
Mr Mullan pointed out that colleagues who continue to arrive in the UK south of the Scottish border are proceeding to their homes without any issue – 'which kind of amplifies the frustration felt here in Edinburgh'.
He was finally able to proceed home on 30 March.
Quarantine exemptions were introduced for returning seafarers in England, Wales and Northern Ireland from 19 March 2021 following a successful Nautilus lobbying campaign.
However, Scotland did not introduce its exemption until 20 March, with publication delayed on the Scottish Government website until 23 March. The Scottish Government is using a very strict interpretation of what is and is not repatriation, and does not consider shore leave as repatriation.
Support Mr Mullan's campaign by sharing and liking his letter on Facebook.
---
Tags