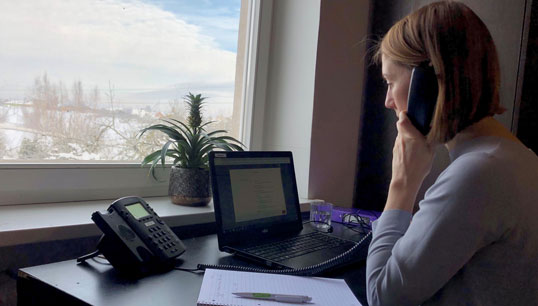 Nautilus International's emergency 24/7 helpline service saw a huge increase in calls in 2020, reflecting concerns on the crew change crisis and financial impact caused by the coronavirus pandemic.
New cases totalled 774 in 2020, with a total of 2,084 seafarers helped overall. The new cases represent a 145% increase compared with 2019, and an 172.5% increase on the previous year.
Most of the contacts are from individual seafarers, but some contacts reflect calls from groups, such as a seafarer who may be speaking on behalf of a group of colleagues normally onboard the same ship, or under same management.
New cases clearly spiked in March 2020 soon after the epidemic began, with 124 new cases in that month alone, compared with the usual monthly average of about 30 to 50 new cases a month.
Concerns about repatriation, unfair dismissal and unpaid wages were consistently more highly reported than in previous years.
Health and safety concerns over sick crew onboard, picking up passengers from countries in Covid-19 hotspots, crew members under quarantine and the overall impact on ships' operation accounted for many of the calls early in the pandemic. As the year ended there were increased calls with concerns over physical health, fatigue and mental health. Each year the multilingual helpline team handles emergency calls from the UK, Netherlands, Switzerland, and members of several unions affiliated to the Nautilus Federation.
Contact can be made via email, Live Chat instant messaging, Skype, SMS text message or freephone numbers for more than 45 countries. Live Chat proved the most popular and efficient way of communicating quickly in the pandemic.
Contractual disputes and cases of unfair dismissal are referred immediately to Nautilus industrial officers. Nautilus ITF inspectors are alerted in cases related to foreign flagged ship detentions or poor living conditions of ships visiting UK ports. Nautilus members who are experiencing difficulties related to the coronavirus outbreak are advised to contact their industrial organiser for assistance by logging in to My Nautilus. In an emergency, members can also contact the Nautilus 24/7 helpline.
---
Tags