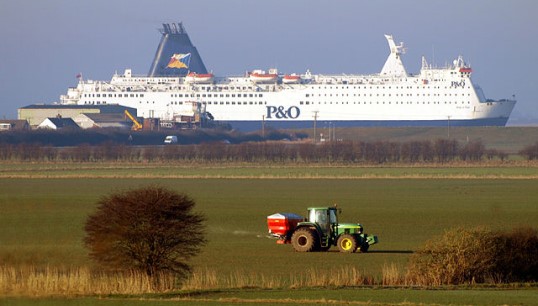 P&O Ferries have refused Nautilus counter-proposals to avoid redundancies, in the latest round of consultations with the Union.
However, the number of likely compulsory redundancies has been reduced from 28 to 14. This is thanks to the use of the mobility clause in the collective bargaining agreement between Nautilus and P&O and seven voluntary redundancies received by the company.
During the fourth consultation meeting, which took place via video link on 27 October, P&O representatives said that they recognised the benefits of Nautilus's proposals but regrettably it remains an unaffordable aspiration in current trading conditions.
'We responded that our proposals were realistic to avert redundancies and the company needs to wake up to the reality that their proposals will not resolve our concerns that their manning levels are insufficient,' said Nautilus strategic organiser Martyn Gray.
'This is solely based on the amount of retention and recall which is required to sail their vessels. Nautilus International have consistently stated this over a considerable period of time and the facts are the facts.
'The company needs to retain as many officers as possible to ensure that their assets are looked after during lay-up and in service, particularly given recent events on vessels where the experience, skills and knowledge of maritime professionals has been required,' Mr Gray added, referring to a fire aboard the P&O Ferries vessel Pride of Hull which was rapidly extinguished thanks to the professionalism of the crew.
As previously reported, P&O are proposing to terminate their operations between Hull and Zeebrugge, while disposing of the Pride of York, as well as the Dover-based vessels European Seaway and Pride of Burgundy. Nautilus submitted counter-proposals last month, suggesting that the company should examine the option of maintaining a freight-only link on the Hull-Zeebrugge route to mitigate proposed redundancies, as well as other proposals to maximise operational flexibility while retaining the significant skill base currently present among P&O employees.
Nautilus International will now present further proposals for P&O Ferries to consider. The final consultation meeting is due to take place on 3 November.
---
Tags