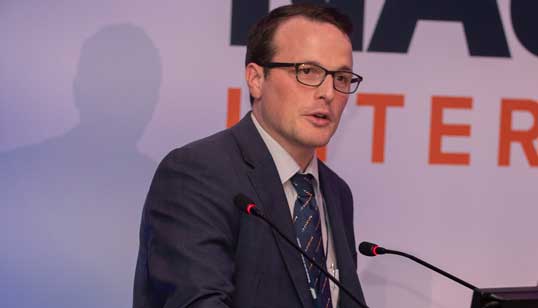 Looking to consolidate on its National Minimum Wage victory, the Union is also pressing the UK government to use the recently announced points-based immigration system to end the use of Certificates of Equivalent Competency (CEC) by foreign nationals, which encourages employers to hire cheap labour from abroad.
Years of Union campaigning looks to have paid off, with offshore workers, short sea crew and ferry crew set to benefit, after the Home Office indicated that its post-Brexit points-based immigration system will apply to seafarers working in UK waters.
The lot of UK-based seafarers would improve under the system, with the wage cap set at more than £25,000, which should put an end to the use of cheap overseas workers in the maritime industry in the UK.
Nautilus professional and technical officer David Appleton, who attended the Home Office meeting, said: 'Although the CEC issue is not directly a Home Office issue, it is an example of one government policy directly undermining another. Stating that you want to increase the number of UK seafarers and providing state aid towards that goal whilst ensuring that their much cheaper competitors are given visa exemptions and issued with CECs while UK seafarers are sitting unemployed at home is madness.'
Underlining the likely benefits of the new points-based immigration system Mr Appleton said: 'If the salary cap applies to anyone coming in to work on ships in UK waters then that means that an individual has to earn at least £25,000. A wage cap at that level should incentivise employers to employ a newly qualified UK officer rather than a much cheaper officer from overseas.'
The Home Office has indicated that it will roll out the amendment from early next year.
---
Tags