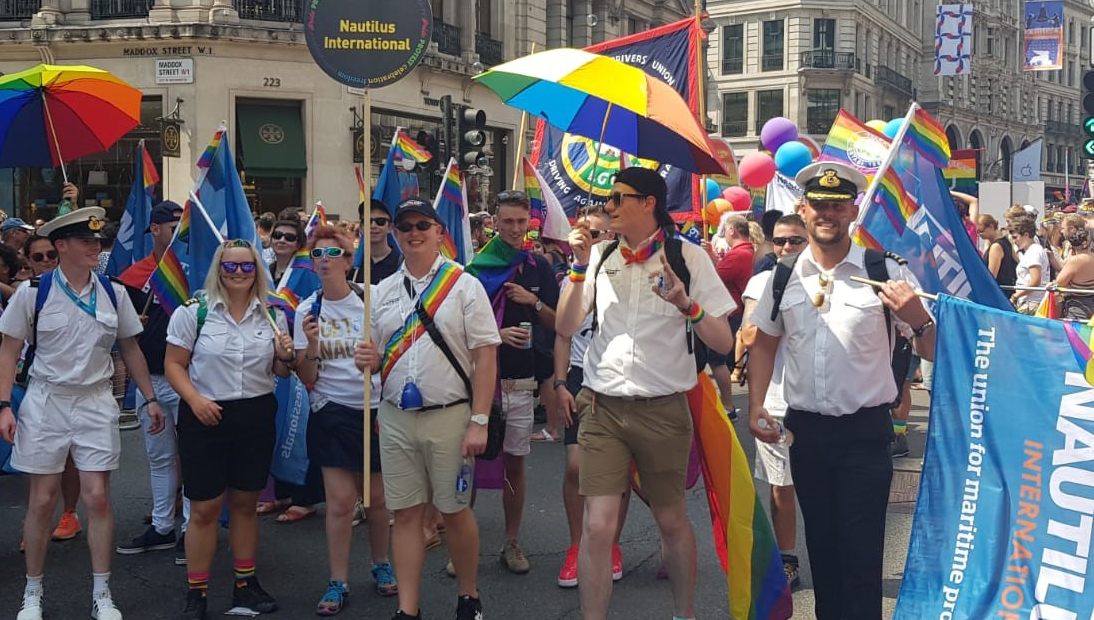 Nautilus staff and members are gearing up for their annual attendance at Pride in London, taking place on Saturday 6 July 2019.
Danny McGowan, international officer for Nautilus said members should get in touch to register as soon as possible as spaces for the march allocated to the Union were limited: 'Building on our attendance over the last three years, the Union hopes to make 2019 the biggest year yet – with more members, employers and seafarers' organisations attending with the Union than ever, together showing that careers in maritime are open to everyone.'
Despite some people believing that equality has been achieved,'recent events in the UK and globally had shown that LGBT+ men and women still face discrimination, debate over their legitimacy as human beings and sometimes even criminalisation and death penalties', commented Mr McGowan.
'It is important for the Union to speak out for human rights and ensure that our LGBT+ members – both now and in the future – are welcome in every aspect of what we do.'
Members wanting to attend Pride in London with Nautilus should email: ymp@nautilusint.org.
---
Tags