International
Ruby Princess inquiry finds crew had no knowledge of Covid outbreak onboard
15 December 2021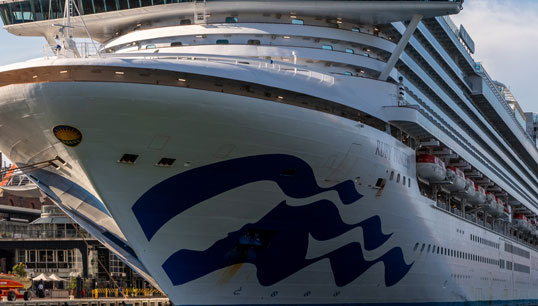 A New Zealand Customs inquiry into the March 2020 visit of cruise ship Ruby Princess has found the company and crew had no knowledge that Covid-19 was onboard when the vessel arrived in the country.
A statement from Carnival Australia said: 'Princess Cruises has welcomed the outcome of the New Zealand Customs' inquiry and the finding that the ship provided correct health information in line with legislative requirements and that no action will be taken against the ship's crew or any of the entities involved in the visit.
'We also understand NZ Customs concluded that the ship's staff were unaware that Covid could already have been onboard at the time. A copy of the Customs report is being sought which we will study in further detail.
'The overall result of the inquiry is of great importance to us because it confirms the integrity and professionalism of our people and that, as an organisation, we have always sought to cooperate honestly and professionally with government officials in accordance with the regulatory environment.
The NZ Customs Service released the findings of its 20-month investigation to a New Zealand news website, Stuff, under the Official Information Act. The Stuff website report said: 'The Customs investigation found that although the virus was likely to have been on the ship when it arrived in New Zealand "this investigation has found no evidence of the crew, agent, or anyone else connected with the Ruby Princess being aware of a Covid-19 infection prior to arrival in New Zealand".'
The inquiry drew no conclusion as to how or when the virus got on board the ship when it arrived in New Zealand on 9 March 2020.
---
Tags