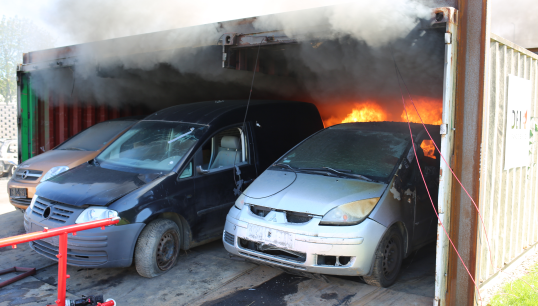 One seafarer has been killed and several others injured after a fire caused by a lithium-ion vehicle battery broke out onboard the Panama-flagged cargo vessel Fremantle Highway.
Fremantle Highway was off the coast of the Netherlands at the time, sailing from Germany to Egypt carrying thousands of cars, a small proportion of which were electric vehicles.
The crew were unable to contain the blaze, and several seafarers were reportedly forced to jump overboard as a result.
Nautilus head of Professional and Technical David Appleton said: 'Nautilus has been raising concerns around the rapid growth in carriage of lithium batteries for some time and have been working closely through the UK's National Maritime Occupational Health and Safety Committee and through the Merchant Navy Training Board to develop guidance and training for seafarers on the risks of lithium-ion battery fires.
'However, efforts to mitigate these risks are hampered by the fact that there are currently no methods or procedures to extinguish a lithium-ion battery fire once it takes hold that have been demonstrated as safe for seafarers to carry out onboard. This tragic incident highlights the need for research in this area to be carried out with the utmost urgency so that effective procedures for dealing with these fires onboard can be put in place.'
The fire onboard Fremantle Highway follows another lithium-ion battery blaze in July 2023 at Port Newark, USA, during which two firefighters were killed onboard the cargo ship Grande Costa d'Avorio.
---
Tags