Industrial
Seafarers at Isle of Man Steam Packet to be balloted for industrial action
24 August 2023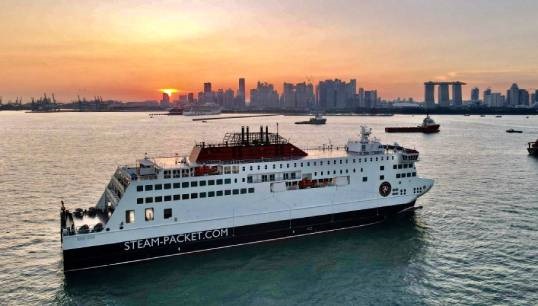 Nautilus International, the union for maritime professionals, has informed the Isle of Man Steam Packet Company that it will be conducting a ballot for industrial action.
The notice to ballot has been sent in response to the company's attempts to force significant changes to the terms and conditions of employees, particularly relating to 'living aboard' arrangements that would have a significant detriment to the family life and well-being of the maritime professionals providing a critical service to Isle of Man businesses, tourists, and residents.
Nautilus International, on behalf of our members, engaged with the company for more than a year on this issue seeking to find a suitable resolution.
The company has failed to listen and act on the concerns of their employees. Nautilus International sought a dispute avoidance process which the company failed to engage with.
We are, therefore, left with no option but to undertake, on behalf of members, a ballot for industrial action.
Nautilus International senior national organiser Garry Elliott said 'Isle of man steam packet are forcing fundamental changes to their employees' terms and conditions, ignoring the sincerely held concerns of maritime professionals in relation to living aboard the vessel.
'We have given the company several opportunities to engage with us, in good faith, to avoid escalation and a potential dispute. The company have failed to do so, and any disruption caused to the service as a result of industrial action will be due to the intransigence of management, not their hard-working staff who are being ignored.
'Isle of Man steam packet company have acted with stunning disregard for the concerns of their employees. Unfortunately, it will be the workers, as well as the islanders who rely on this service who will face the consequences of management's obstinance.'
---
Tags