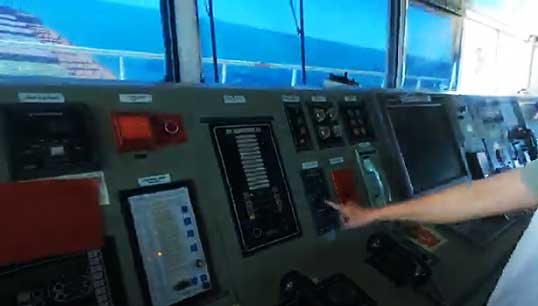 Ship crew globally are being encouraged to sound their horns in ports at 12 midday local time on 8 July, the day before a UK government summit on Covid-19 crew changes.
The International Chamber of Shipping (ICS) wants its member companies, shipowners, managers, port operators and 'any relevant national stakeholders' to encourage their ship captains to repeat its 'Heroes at Sea' shout out of ship horn-blowing in May, which marked International Workers' Day, and also highlighted the crew change issue.
ICS secretary general Guy Platten said: 'Governments need to focus on this issue now. The UK has shown it is possible, there is no need for money, or complex solutions. It is time for leadership now.
'Every month 200,000 seafarers alternate, but now more than 400,000 are not able to change. It is unacceptable treatment for seafarers who have gone the extra mile for us. Those 400,000 seafarers represent a risk. They are keyworkers and it is a state's duty to protect their human rights.'
His comments were echoed by ITF general secretary Steve Cotton: 'Continued apathy from governments on pandemic crew changes would mean the world will struggle with the consequences.'
The UK government plans to host a ministerial level summit meeting on 9 July to address the plight of several hundred thousand crew stuck on board due to Covid-19 travel restrictions.
Supporters are being urged to use the hashtags #HeroesAtSeaShoutout, #blowyourhorns and #hornsforhope on social media.
---
Tags