Community
Through a seafarer's lens: pandemic life at sea exposed at National Maritime Museum
29 October 2020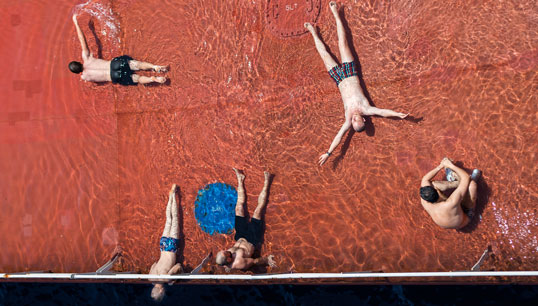 A snapshot into life at sea, including pandemic voyages, is documented through the seafarers' lens in a new exhibition now opening when the second lockdown ends on 02 December 2020 at the National Maritime Museum in London.
Exposure: Lives at Sea showcases images of work and play from a group of six seafarers and researchers, including those who have endured months of isolation during the crew change crisis, fishers, and researchers at the British Antarctic Survey's Halley IV research station, who are taken to their base by supply ships which may have Nautilus members among the crew.
The National Maritime Museum is part of Royal Museums Greenwich and pandemic social distancing restrictions will apply. The free exhibition is the first curated by Laura Boon, the Lloyd's Register Foundation's public curator of contemporary maritime at Greenwich, who said: 'The importance of seafarers has been brought into sharp focus during the Covid pandemic, seafarers are key workers and helped keep our supermarkets stocked, and yet hundreds of thousands of them have been stranded at sea. This exhibition will hopefully help bring recognition to the important role seafarer's play.'
The sense of community onboard during the crew change crisis is captured by chief engineer and photographer Popescu Cezar Gabriel, who spent an additional three months at sea in 2020, unable to dock in Brazil due to the coronavirus pandemic – an experience captured in his photograph 'Cargo Operations During Pandemic'.
Seafarers swim together on a flooded deck and laugh together during 'crossing the line' traditions, as they mark the ship crossing the equator.
In common with many seafarers Mr Gabriel enjoys capturing his life aboard: 'My relationship with the sea started about 21 years ago, and for the first 10, I collected only memories. And then I discovered photography, and my life changed. At home or at sea, the camera became a part of me, my eyes, my voice.'
The exhibition shows also how seafarers often encounter extreme environments. Bitter Alaskan waves crash into the images captured by commercial fisher and photographer, Corey Arnold. These contrast with the warmth of camaraderie amongst the seafarers living on board.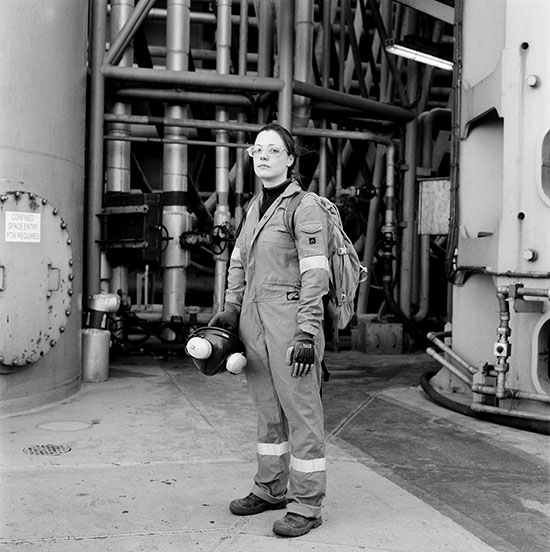 In Scotland, commercial photographer Peter Iain Campbell specifically trained to work on oil rigs in order to capture the stories of those who work in challenging offshore environments.
Michał Krzysztofowicz's photography project reflects his time as a data manager at the isolated British Antarctic Survey's Halley IV Research Station. Once the supply ships leave in the winter, the thirteen researchers are left alone for eight months.
Climate change research is also captured. Photographer and underwater journalist Jennifer Adler's images reveal underwater diving to assess ocean health. In Mexico, National Geographic explorer Octavio Aburto also uses his photography to chart the health of a reef in Mexico.
book a free ticket for the exhibition being held at the New Insights Gallery.
Note:The exhibition was due to open on 20 November but due to the new lockdown restrictions, it will now be opening when the Museum is allowed to open, which should be on 2 December. Keep an eye on the booking pages for details.
---