Technology
TUC demands new laws to protect against misuse of artificial intelligence at work
29 March 2021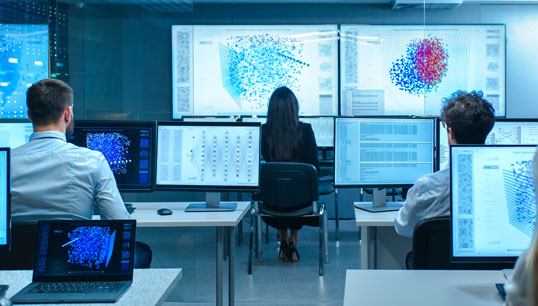 The UK Trades Union Congress (TUC) has issued a new report warning that the use of artificial intelligence (AI) in the workplace could lead to 'widespread' discrimination and unfair treatment unless new laws are put in place.
The report, carried out for the TUC by employment rights lawyers Robin Allen QC and Dee Masters from the AI Law Consultancy, says that new legal protections are needed to defend workers against AI performance management and hiring practices.
AI is already being used by some employers to select candidates for interview, carry out day-to-day line management, and decide who is disciplined or made redundant, among other roles. It is even capable of analysing facial expressions, tone of voice and accents to assess suitability for roles.
The TUC has joined with legal experts in calling for the government, tech companies and employers to set rules for the ethical use of AI in the workplace and guard against a potential future where hiring and firing could be based entirely on algorithms.The union federation is calling for:
a legal duty on employers to consult trade unions on the use of 'high risk' and intrusive forms of AI
a legal right for all workers to have a human review of decisions made by AI systems
amendments to the UK GDPR and Equality Act to guard against discriminatory algorithms
a legal right to 'switch off' from work
Employment rights lawyers Robin Allen QC and Dee Masters said: 'Used properly, AI can change the world of work for good. Used in the wrong way it can be exceptionally dangerous.
'There are currently huge gaps in British law when it comes to regulating AI at work. They must be plugged quickly to stop workers from being discriminated against and mistreated. There are clear red lines which must not be crossed if work is not to become dehumanised.'
A full copy of the report can be found on the TUC website.
---
Tags