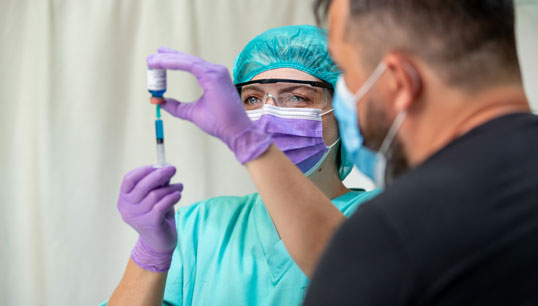 The leaders of five United Nations (UN) bodies have signed a joint statement calling for seafarers and aircrew to be prioritised for Covid-19 vaccination.
Contained within a circular letter published by the International Maritime Organization (IMO), the statement urges UN Member States to prioritise seafarers and aircrew in their national Covid-19 vaccination programmes, to protect them through vaccination as soon as possible and to facilitate their safe movement across borders.
The statement reflects on the crew change crisis and the importance of maritime transport – and seafarers – for global trade.
The UN leaders have agreed that seafarers and aircrew are key workers, and that their international travel requirements may require them to present proof of Covid-19 vaccination, despite current World Health Organization recommendations that vaccination should not be a condition of entry.
Echoing a recent statement by the Nautilus Federation calling for a global vaccination solution for seafarers, the statement calls on governments to identify and prepare for the challenges of Covid-19 vaccination of seafarers and aircrew, particularly for seafarers spending long periods of time away from their home country.
Kitack Lim, secretary general of the IMO, and Guy Ryder, director general of the ILO, signed the statement alongside the leaders of the WHO, the International Civil Aviation Organization and the International Organization for Migration.
---
Tags