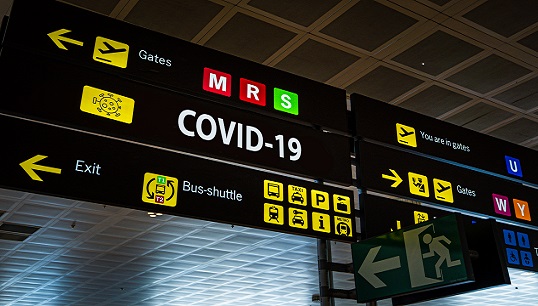 The UK Home Office has announced a series of changes to the required documentation for EU, EEA and Swiss citizens entering the UK, as well as scrapping the Covid 'traffic light' system for international travellers arriving in England.
Brexit-related travel changes
From 1 October 2021, most EU, EEA and Swiss citizens can only travel to the UK using a valid passport rather than national ID cards, unless they are exempt for particular stated reasons – e.g. they have an EU settlement scheme family permit or a frontier worker permit.
EU, EEA and Swiss citizens in the 'exempt' groups can still use national ID cards to travel to the UK at least until 31 December 2025, and may be able to use them after that date if the cards meet the security standards set by the International Civil Aviation Organisation.
These changes will not apply to Gibraltar ID cards issued to British citizens or to passport cards issued to Irish citizens, as these will continue to be accepted for travel to the UK.
Anyone travelling to the UK on an invalid travel document is liable to be refused entry at the border. To avoid any delays and disruptions at the border, companies should encourage workers to make sure they are properly documented for their trip. While haulage company owners will not be fined when their employee travels to the UK without correct documentation, those workers may be refused entry to the UK.
Covid travel changes
The UK government has also issued changes to the Covid regulations for international travellers entering England, which will be effective from 4 October 2021 at 04:00 hrs.
The traffic light system will be replaced by a single 'red list' with stringent controls on travel to and from the countries on the list. All countries not on the red list will now be treated in the same way, and travel requirements will depend on vaccination status.
When travellers enter England from a country not on the red list, they should be fully vaccinated, and will still have to:
book and pay for a day 2 Covid-19 test – to be taken after arrival in England
complete a passenger locator form – any time in the 48 hours before they arrive in England
take a Covid-19 test on or before day two after they arrive in England
If travellers arriving from a non-red list country are not fully vaccinated, they will have to:
take a pre-departure Covid-19 test in the country where they have been staying – to be taken in the three days before they travel to England
book and pay for day 2 and day 8 Covid-19 tests – to be taken after arrival in England
complete a passenger locator form – any time in the 48 hours before they arrive in England
quarantine at home or in the place they are staying in for 10 days
take a Covid-19 test on or before day 2 and on or after day 8
For travel to England from red list countries, strict rules apply to all regardless of vaccination status, and measures include the requirement to book a quarantine hotel package. The red list will be reviewed every three weeks.
Full information on travel to England during the Covid-19 pandemic is available on the UK government website www.gov.uk. Rules may differ in Scotland, Wales and Northern Ireland, so travellers should check the websites for the devolved governments.
---
Tags