Education and training
Nautilus Council debates simulator training proposals ahead of UK trial
30 November 2020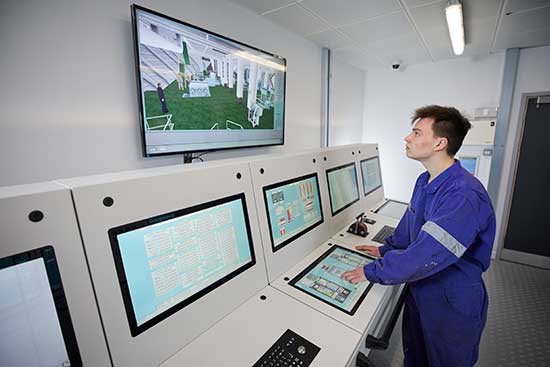 The Nautilus Council hosted a debate on the Merchant Navy Training Board's (MNTB) proposed simulator training trial for UK cadets. The November 25 debate was held ahead of official consultation on the proposals to be launched in January.
The programme would allow a reduction in sea time for cadets of up to 30-days should they successfully complete two one-week courses on an approved simulator.
David Appleton, P&T Officer, introducing the debate said that the simulator course will not form part of the mandatory requirement for qualification as an officer of the watch (OOW) so it will be up to each sponsoring company to decide for each cadet whether to put them through the course or not.
Cadets will be required to complete a minimum of six months watchkeeping time during the sea service phase regardless of having passed the simulator course or not.
Several concerns were raised in the debate, including the risks of reducing the potentially rich 'real life' experience at sea, a lack of specialist vessel experience available on simulators, and a fear that any loss of sea time would snowball.
Disquiet over the speed of which the trial has surfaced, a lack of initial consultation with some parts of the industry, and concerns that it was a cost-saving exercise were strongly expressed by some members of the Council.
Mr Appleton added that standardisation of training was a core benefit of simulator use, as was experience in a range of difficult and emergency situations that would not be possible in real life. Onboard watchkeeping experience would remain unaffected. Simulator training could help to boost skills during the pandemic when sea time has been disrupted for many cadets. Once the pandemic is over, it could help reduce delays to seatime with many cadets needing to make up lost seatime due to Covid-19 restrictions, he said.
The Council heard from Dutch members who have been using simulator training for 20 years. One member had recently retrained for a pilot's licence which included three days of simulation training. 'I learned more in those three days than in the past 20-years,' the member said.
Another vouched for a cadet engineer colleague who had experienced loss of cooling water pressure onboard. He had trained in that situation via a simulator and thus handled the potentially dangerous situation with skill.
In concluding the debate, Nautilus general secretary Mark Dickinson said that overall members of the council were in agreement that simulator training was important but remained divided over whether such training should be instead of seatime or in addition to. The cost implications of adding additional time to the training in an industry in which competitiveness is everything needs to be considered.
He added that the views of members would be fed into the formal consultation ahead of the trial and, as a union that represents maritime professionals, it would be objective, mindful of the facts and the evidence and focused on ensuring that the training of UK maritime professionals continues to be of the highest standard and fit for the future.
---
Tags