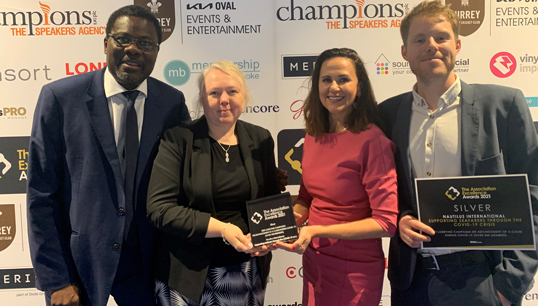 Nautilus International's campaigning and lobbying work was recognised when it picked up silver for the best lobbying campaign or advancement of a cause during Covid-19 at the Association Excellence Awards 2021.
The Union was singled out for the critical role that it played in tackling the crew change crisis, which led to around 400,000 seafarers being stranded at sea beyond the end of their contracts and a similar number on shore unable to join their ships.
In response to the crisis, Nautilus International conducted significant and integrated campaigning activity to ensure seafarers would be designated as key workers by national governments and exempt from travel restrictions, allowing them to be repatriated.
To maximise effectiveness, Nautilus supported its campaign with widespread media and social media activity to generate interest, awareness and momentum whilst harnessing the support of members, the families of seafarers, other industry figures and the wider public.
This mobilisation of supporters was a successful element of the Union's lobbying in December 2020, when it developed and delivered the 'Crew Change for Christmas' campaign to refocus attention on the issue.
In addition to raising awareness of the issue, the Union's campaign was also successful in securing a range of interventions from key stakeholders:
The Association Excellence Awards have been run annually since 2014 and were founded to recognise the essential work that associations, trade bodies, unions and professional organisations conduct on behalf of their members.
---
Tags