International
New Covid test and quarantine exemption certificate for arrivals from Red List countries
14 January 2021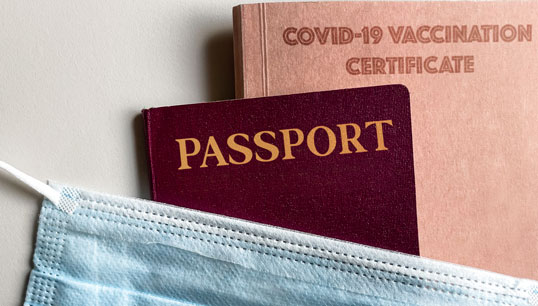 Nautilus has updated its key worker exemption from mandatory quarantine and proof of negative Covid-19 test documentation, used by seafarers on arrival in the UK.
Produced by the Union and the UK Chamber of Shipping, the guidance certifies that Seamen and Masters, Maritime Pilots and Inspectors and Surveyors of ships are exempted from mandatory quarantine and pre-arrival testing measures, including from Red List countries, in England, Wales and Northern Ireland.
The exemptions apply regardless of whether the individual is arriving for the purposes of crew change, shore leave or returning home on leave.
The exemption does not apply in Scotland.
It is designed to be shown to UK Border Force when a seafarer arrives in England, Wales and Northern Ireland and is based on guidance published March 2021.
The letter can be used alongside evidence of employment such as:
a Seafarers Identification Document (SID)
joining papers
Seafarers Employment Agreement (SEA)
seafarers discharge book
basic training certificate
declaration from the registered owners of a vessel confirming the individual as a crew member
The letter also states that seafarers are exempt from the requirement to complete a Passenger Locator Form unless they work on a vessel that carries passengers and they travel in a part of the vessel that is accessible to passengers.
In March 2020 the UK designated seafarers as key workers and granted exemptions from travel restrictions so they can join and leave their ships and return home without impediment, while complying with infection control.
---
Tags