International
US union members to crew hospital ship deployed off Manhattan for Covid-19 relief
8 April 2020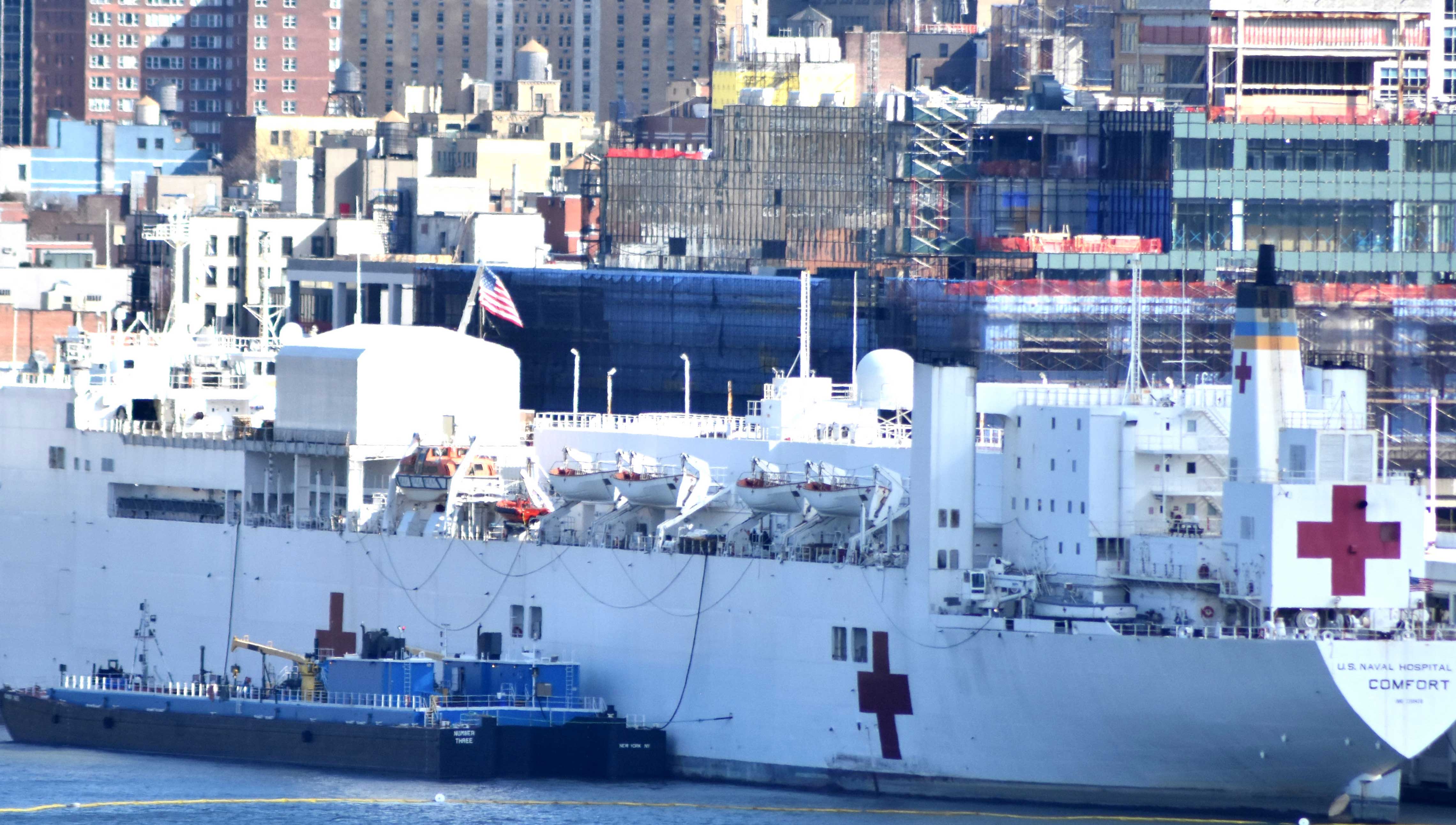 Deck officer members of the US Masters, Mates & Pilots union (MM&P) will be onboard Military Sealift Command hospital ship Comfort, moored off Manhattan to treat patients with Covid-19.
USNS Comfort will relieve pressure on hospitals in New York, which are struggling to handle waves of patients with the novel coronavirus. The problems have been exacerbated by a shortage of personal protective equipment for medical personnel.
'MM&P members are critical to Comfort's successful mission accomplishment,' MM&P government fleet representative Randi Ciszewski said.
'In the midst of the global Covid-19 crisis, these first responders once again answer the call and willingly face the obvious danger aboard a floating hospital ship with dedicated military personnel treating those infected with the virus.'
Comfort's sister ship, USNS Mercy is docked in San Pedro, California and will also treat patients with Covid-19.
The vessels are operated by Civil Service mariners including licensed deck officers who are represented by MM&P, engineers represented by MEBA and unlicensed personnel represented by SIU.
'Having the Comfort here is a very, very important thing for New York City in terms of the number of patients served, but also an extraordinary morale boost when we needed it,' New York City Mayor Bill de Blasio told CNN.
---
Tags