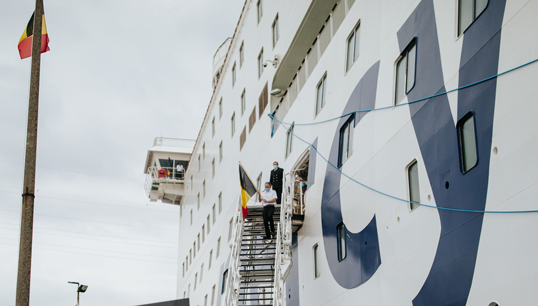 Volunteer crew are sought by international development charity Mercy Ships for its new vessel, Global Mercy – the world's largest civilian hospital ship.
The 174m-long, 37,000gt vessel – part of a growing fleet – was built in China, and recently made its maiden voyage to Antwerp, Belgium. During the six-month equipping phase in Antwerp, it will be further prepared and crewed to save lives through surgery in Africa.
Mercy Ships has an average of 1,185 volunteer crew from more than 60 nations serving onboard its hospital ships each year. Since 1978, Mercy Ships has delivered services to more than 2.84 million beneficiaries and delivered services and materials in developing countries valued at over $1.7 billion.
Volunteer crew, from all walks of life, are needed with more than 200 roles to choose from, including medical, surgical, engineering, and culinary professions.
Find out more by visiting Volunteer - Mercy Ships or Meet the Volunteers, including the charity's youngest-ever master.
---
Tags