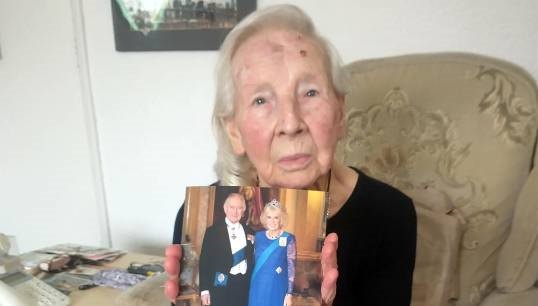 Nautilus Mariners' Park resident Peggy Sharrock has received congratulations on becoming a centenarian from the UK's new king, as well as the Pope.
Mrs Sharrock and her then husband Jim Sharrock arrived at Mariners' Park in 2000, and she still lives in the bungalow that they both moved into at ages 77 and 79 respectively.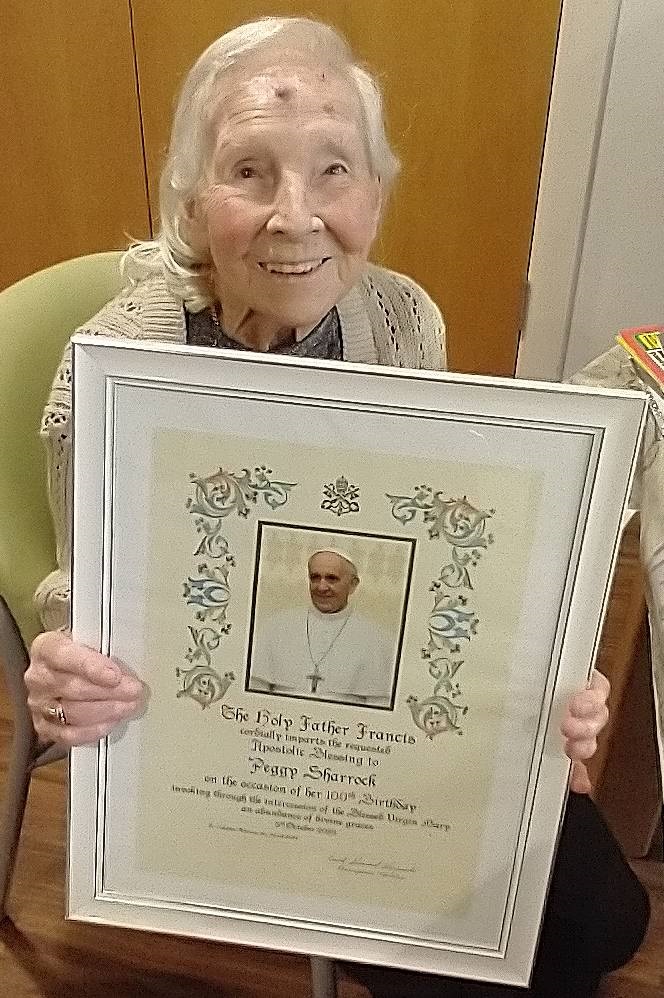 Mr Sharrock, who entered the Merchant Navy in 1939, was formerly a steward for various companies, including a stint on Canadian Pacific passenger vessels, before moving ashore for family reasons. Ashore he was employed at Vickers Armstrong in Barrow, where he worked on ships' engines and boilers. Mr Sharrock passed away in May 2009.
Mrs Sharrock was pleased to get a birthday card signed by both King Charles and his wife Queen Camilla, as well as a certificate of apostolic blessings from Pope Francis.
When she is able, Mrs Sharrock has been a regular parishioner at two different Wallasey Catholic churches, along with some other park residents.
Her key for longevity is 'having a good temper!'
---
Tags