Environment
Water Revolution Foundation seeks superyacht crew input into sustainable shipping
8 September 2021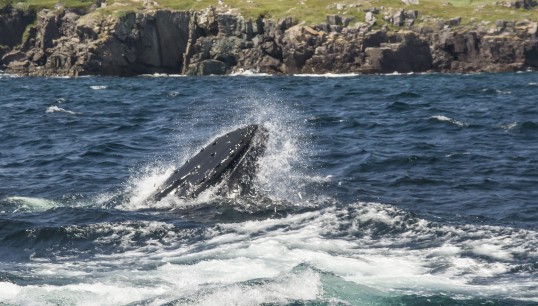 Superyacht crew can contribute their operational experience to the Water Revolution Foundation (WRF), an organisation seeking to be a central platform for the sector that can provide connections, tools, knowledge and best practice to improve the marine environment.
'It's important that the yachting sector plays its part in conserving nature, especially the oceans because of our dependency on them. The point of being aboard a yacht is to explore beautiful nature – it would be conflicting to work at the cost of that environment,' WRF executive director Robert Van Tol said.
The non-profit organisation was established in 2018 to drive sustainability in the superyacht sector through collaboration and innovation among likeminded companies (for example, shipyards, designers and suppliers) and individuals.
Mr Van Tol explains that the collaborative approach is key to progress. 'Individuals can only do so much, but we need to collectively develop certain things for the industry to progress. For example, if you don't develop a measurement tool together, none will exist – you need to share information, then work with scientists and knowledge institutions. This tool can then be used to further guide the sector in a level-playing-field way forward.
'Organisations may also not wish to jeopardise business relationships by talking about their environmental difficulties, but they can inform WRF, which can anonymously pass on the feedback to the entire sector and promote best practice.'
The organisation currently works with environmental experts on its Yacht Assessment Tool, which acts as a benchmark for full lifecycle sustainability to help improve design, build and refit processes. It has also created a Yacht Environmental Transparency Index to help compare the sustainability of the very different yachts being built.
Later this year, it will launch a database of sustainable solutions so that crew can find out whether the products being promoted to them – such as cleaning products that claim to be eco-friendly – are actually good for the environment or not.
The WRF is keen to hear from crew and companies about their experience with practices that damage or improve the environment, so that solutions can be found.
'It's an important role to bring operational challenges and opportunities to the Foundation to promote improvement and collaboration in our field,' Mr Van Tol said. 'And it's important for the yacht sector to lead by example – yacht crew are mostly young, passionate people who depend on the health of the ocean. They have a direct interest in leading the way.'
---
Tags