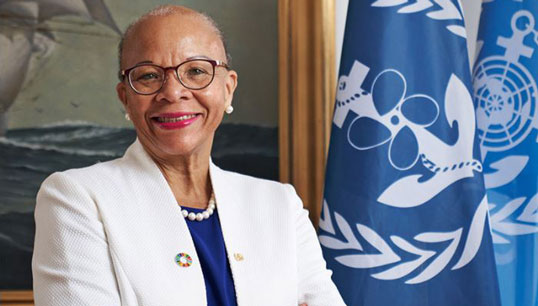 Dr Cleopatra Doumbia-Henry, president of the World Maritime University (WMU), has been featured as a Remarkable Woman in transport for 2021 by the Transformative Urban Mobility Initiative (TUMI).
Dr Doumbia-Henry is a strong advocate for seafarers' rights, including to recognise seafarers as key workers during the Covid-19 pandemic.
Dr Doumbia-Henry noted that transport in general has traditionally been regarded as closed to women for career opportunities. 'Some of the challenges that women face include working conditions and the human resources policies of transport companies that are not designed to mainstream gender,' she said.
She called for policy options to enhance the opportunities for women, and to mitigate the barriers facing women in transport, to continue to be explored.
Dr Doumbia-Henry is the first female President of WMU, as well as the first from a developing country.
Prior to joining WMU in mid-2015, she served in a number of capacities at the International Labour Organization (ILO), culminating in the role of Director of the International Labour Standards Department. During her 30-year long service at the ILO, she was involved in the drafting of over 60 ILO Conventions and Recommendations advocating for seafarers' rights, including responsibility for developing the ILO Maritime Labour Convention, 2006 which she remained responsible for until she joined WMU.
The third annual edition of Remarkable Women in Transport included 20 professionals from around the globe who are working in the field of sustainable transport. The vision of the features is to encourage and increase the participation of women in the Transport Sector.
Watch Dr Doumbia-Henry's Remarkable Women featured video, click here.
---
Tags